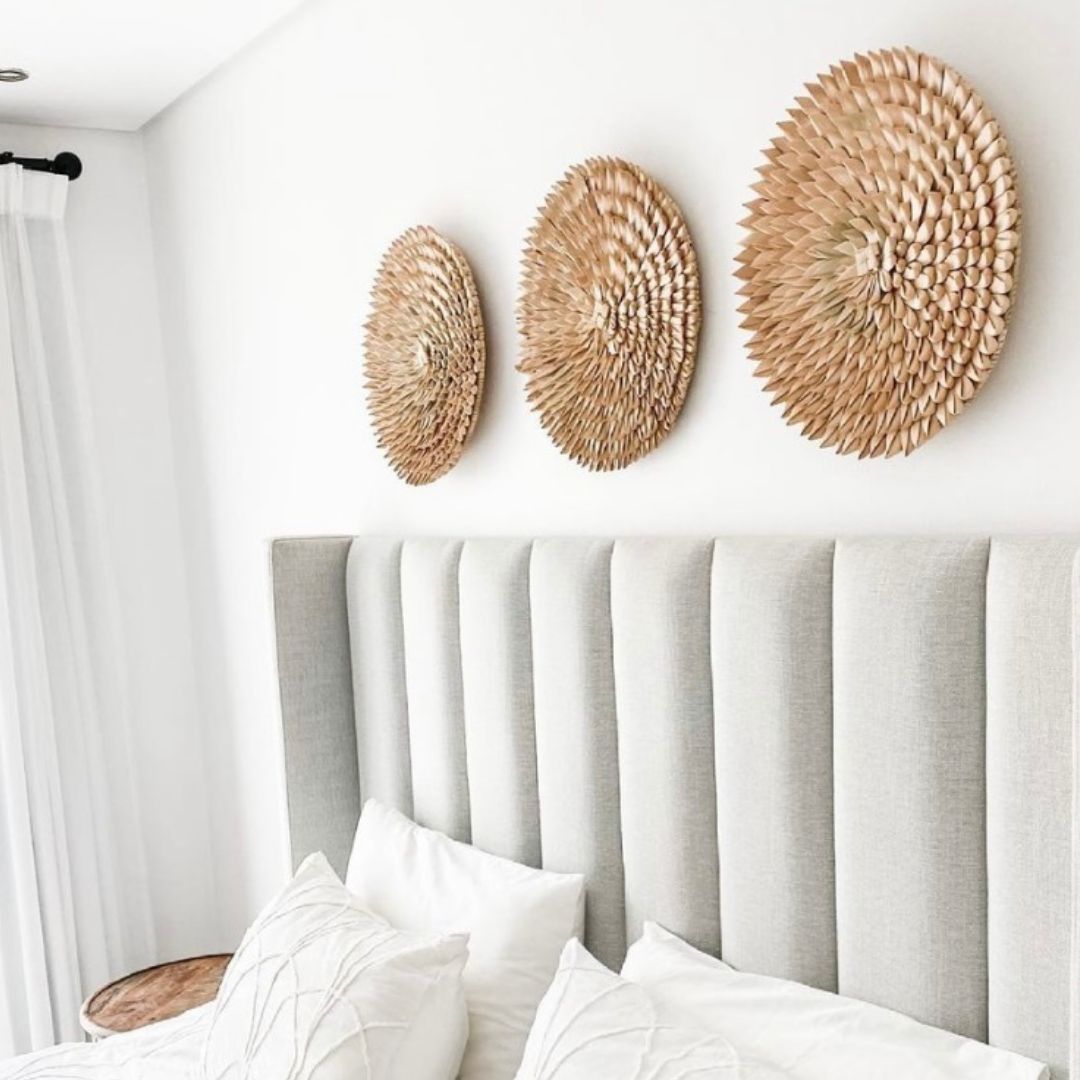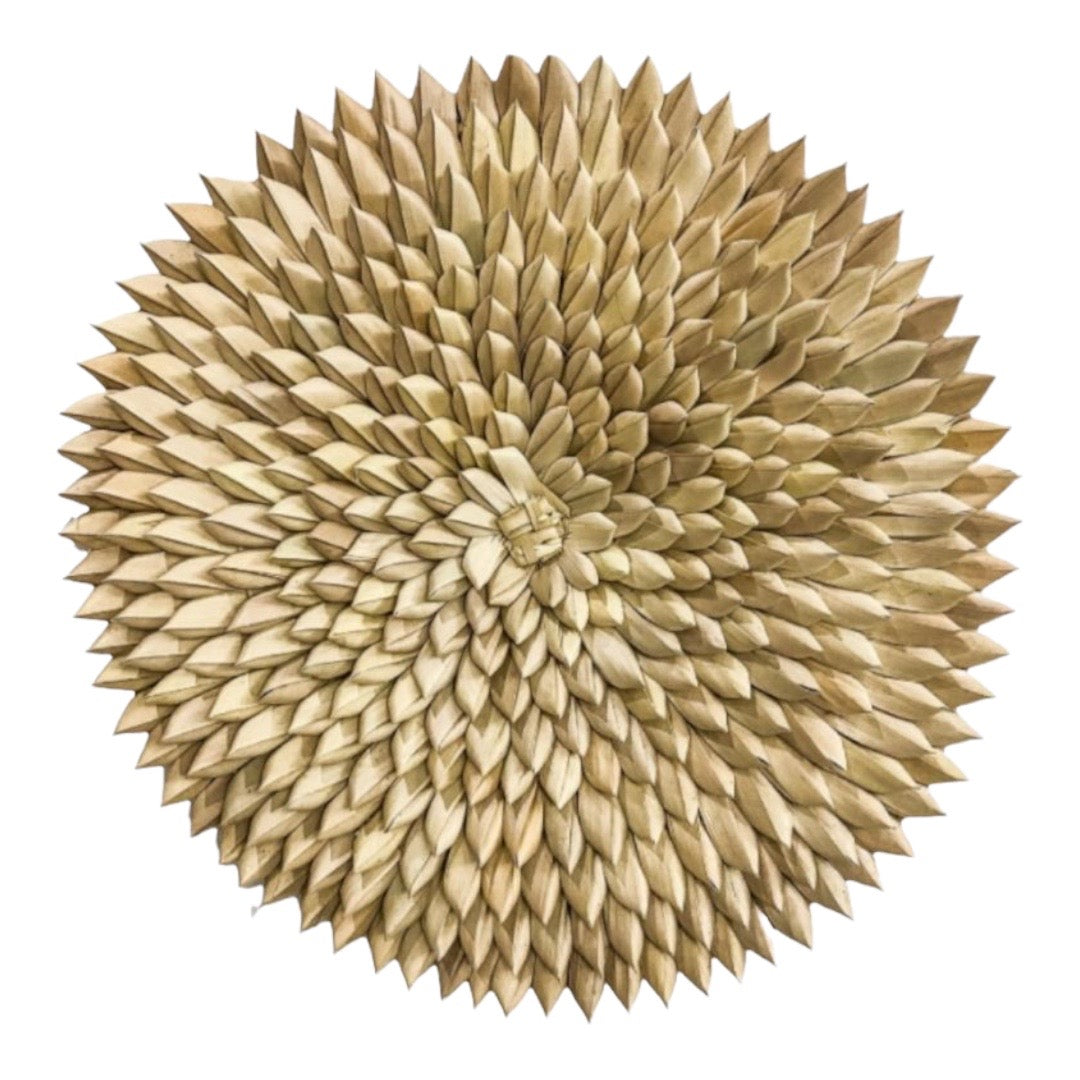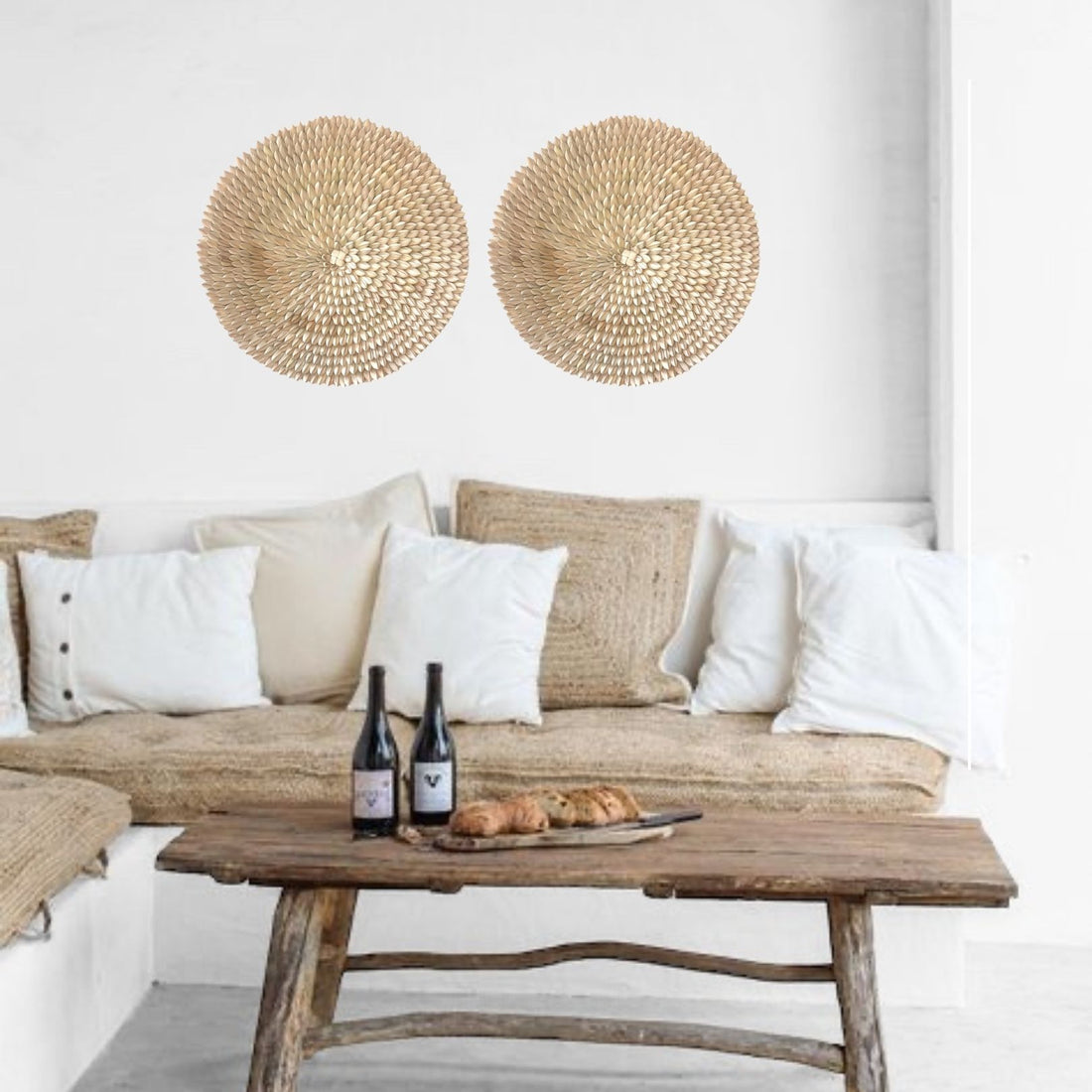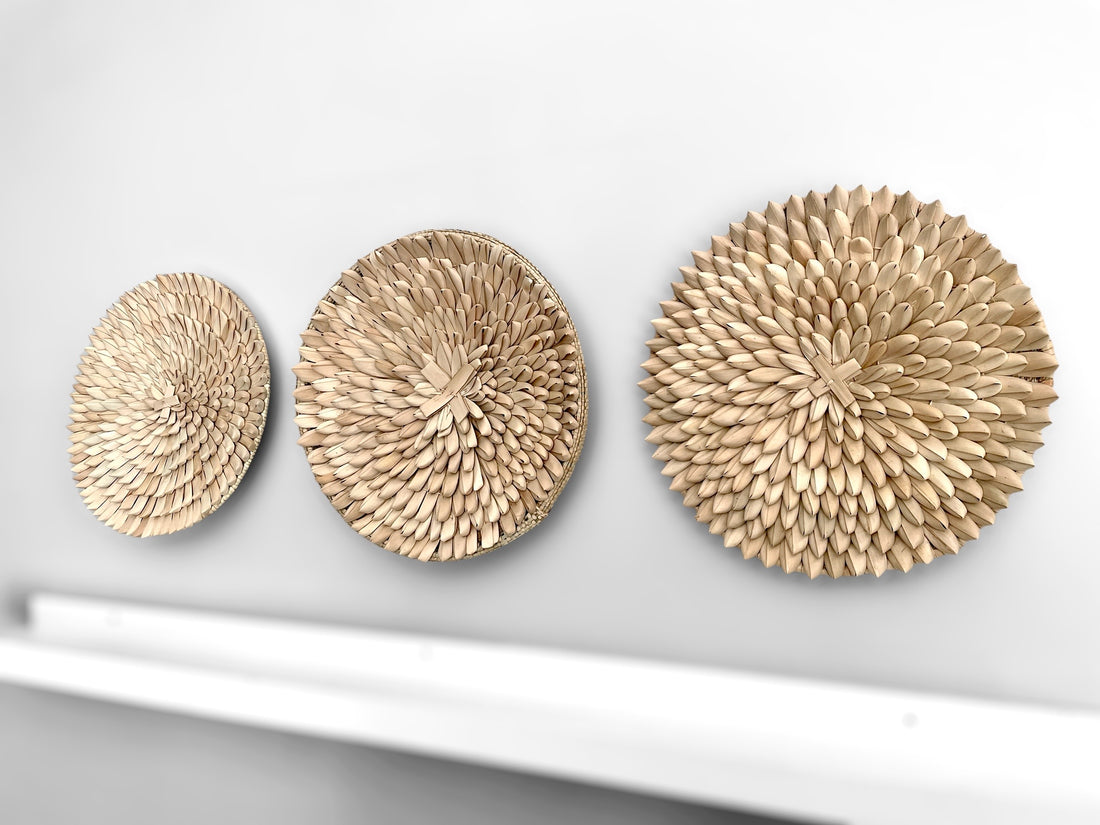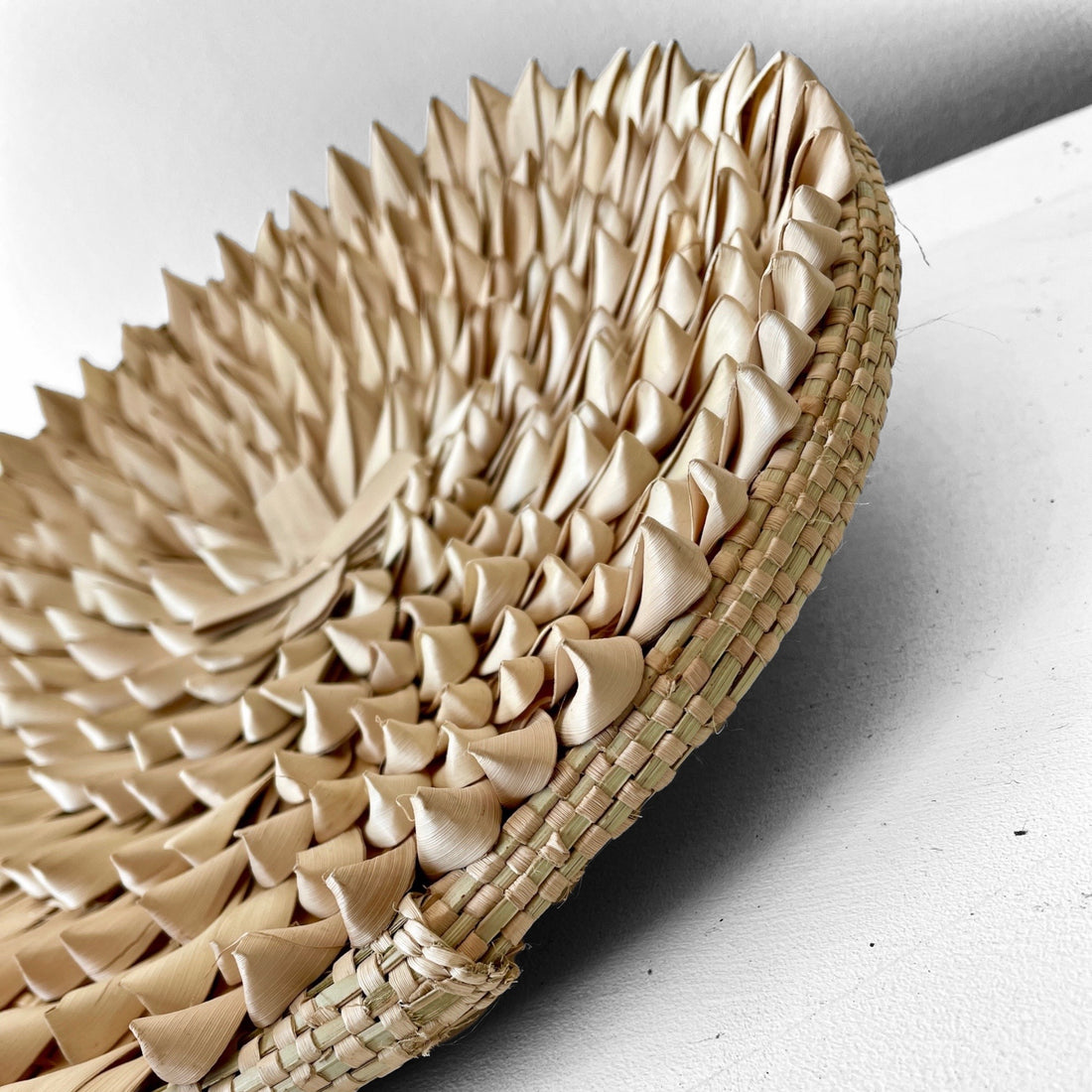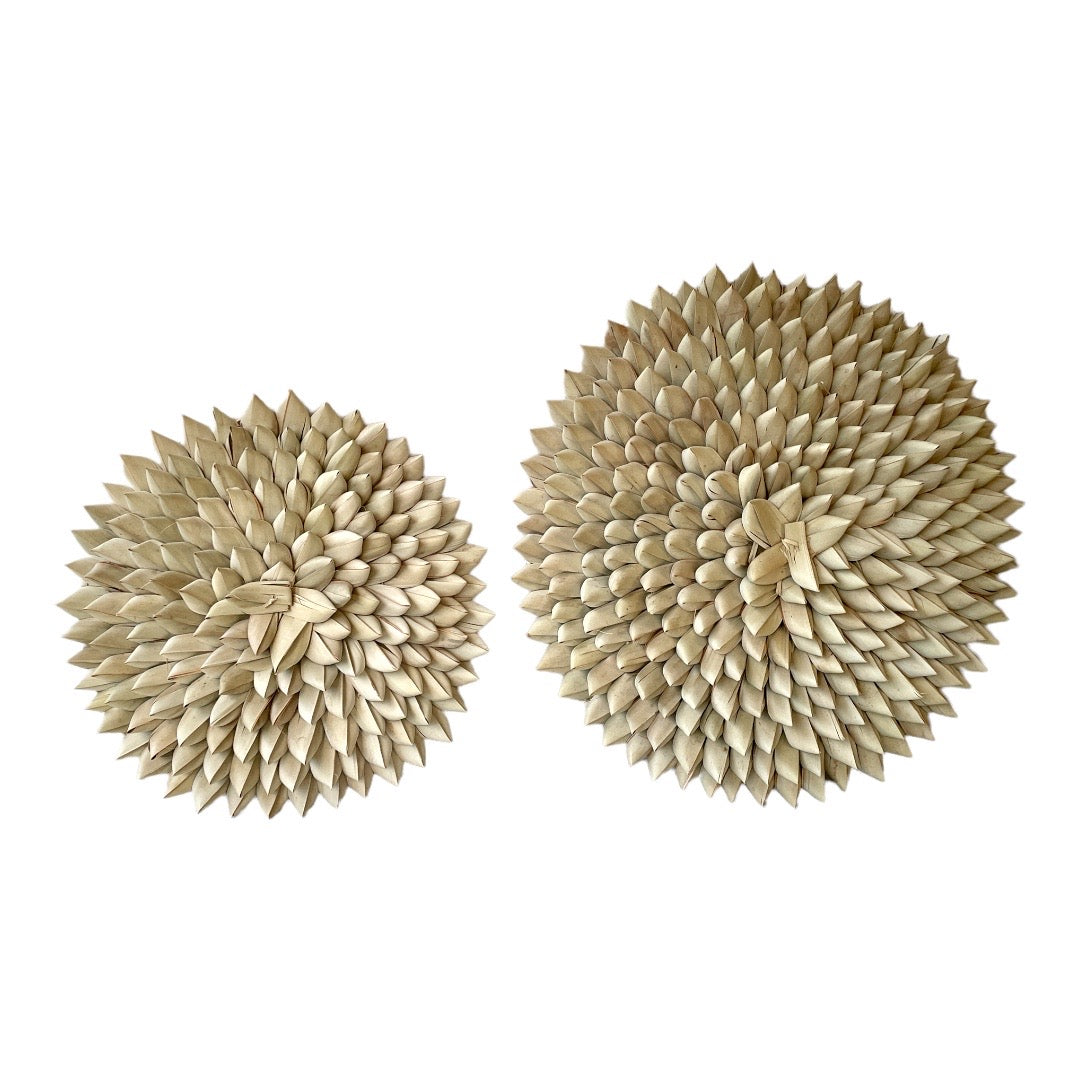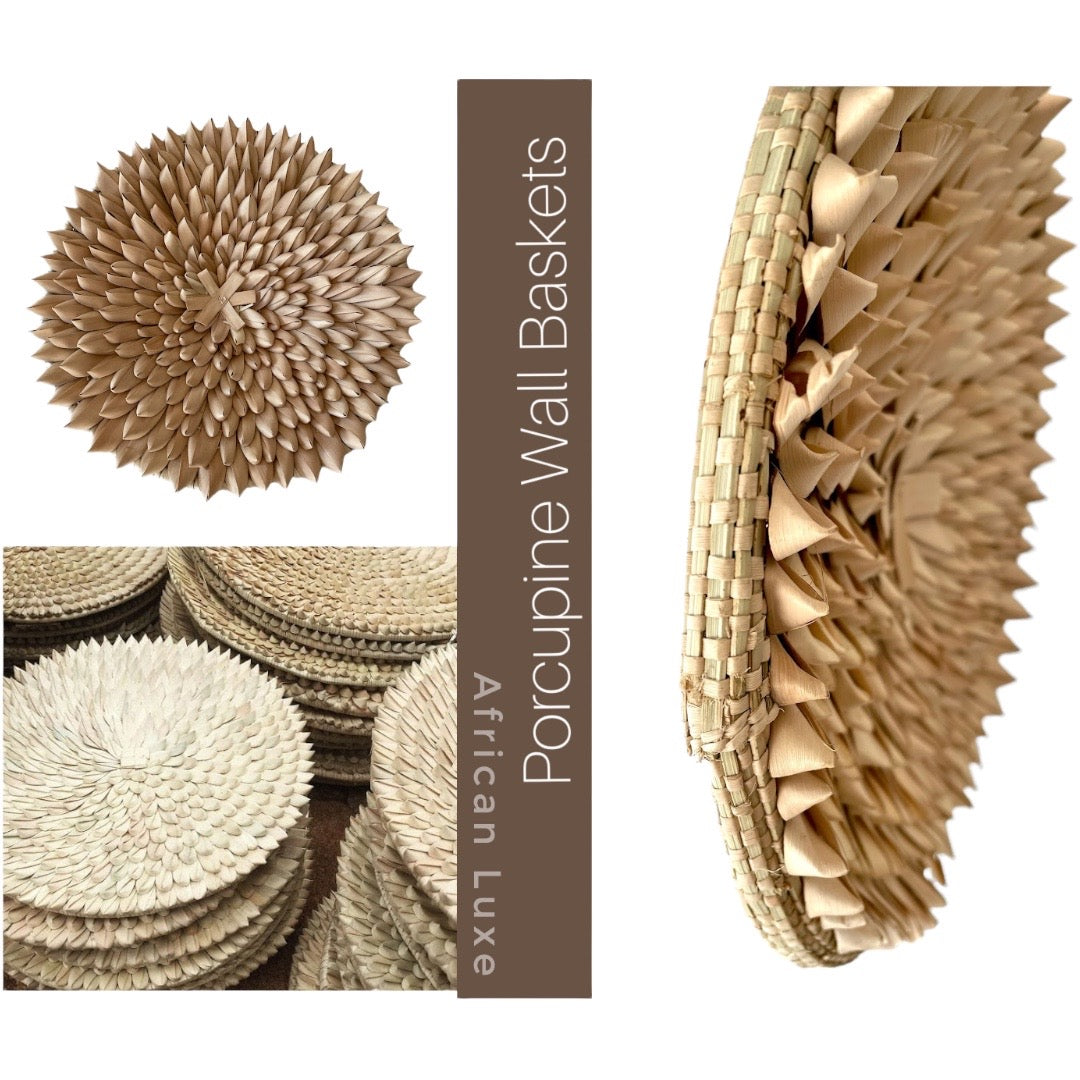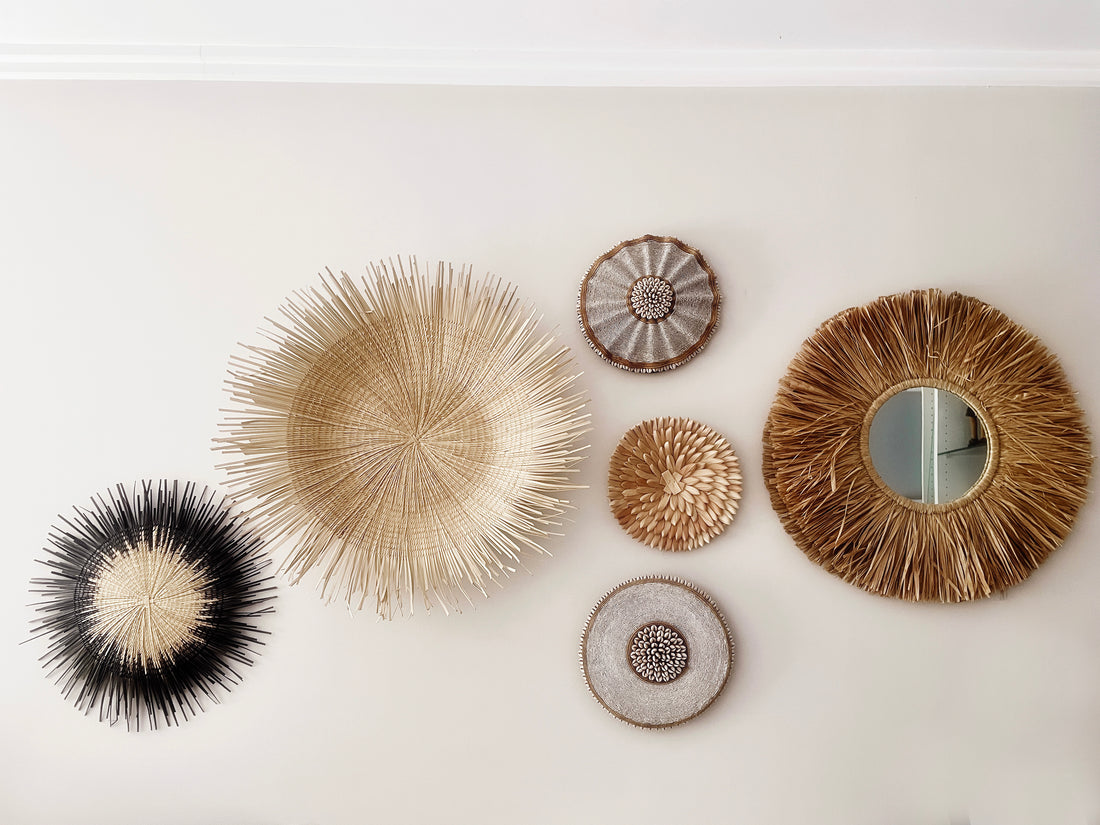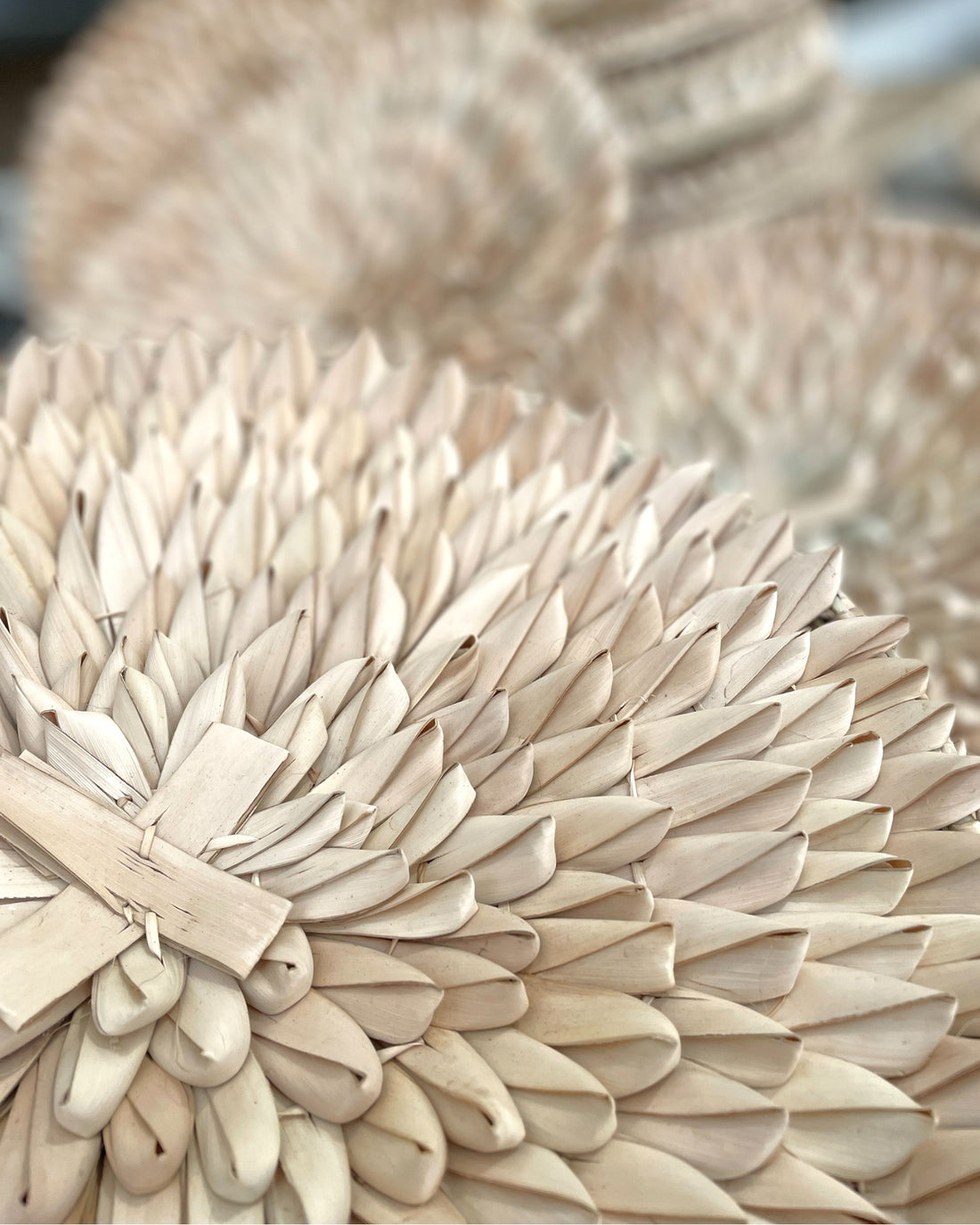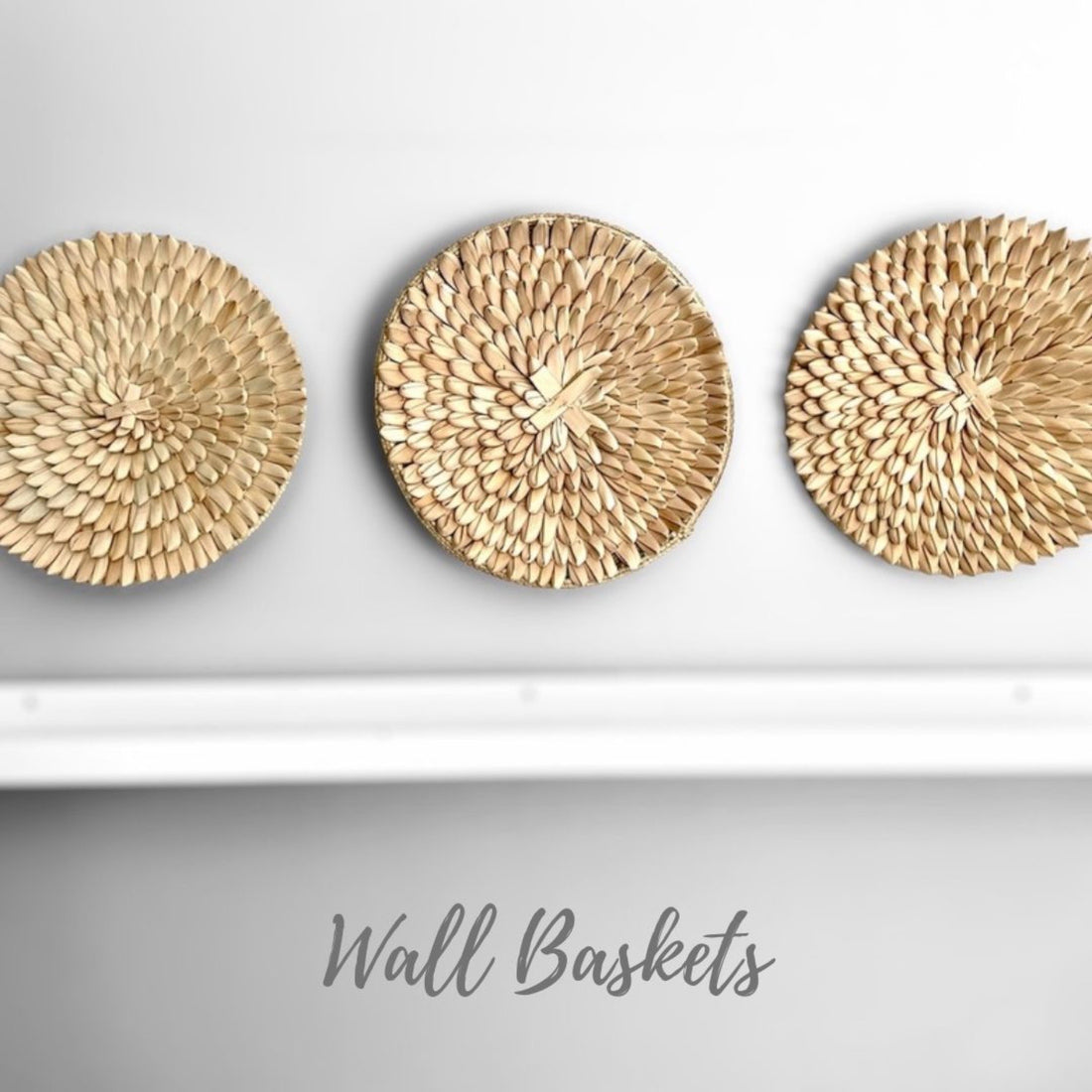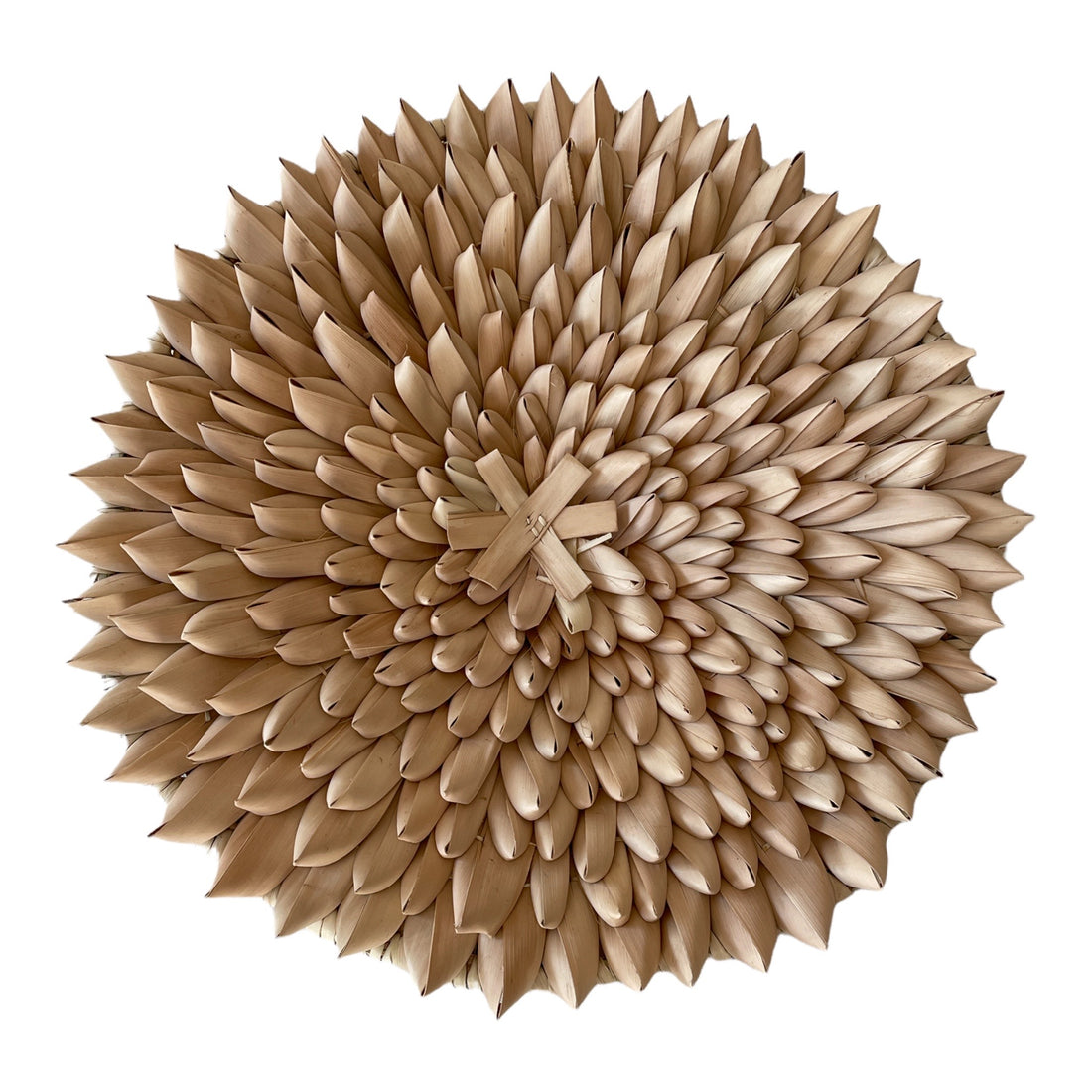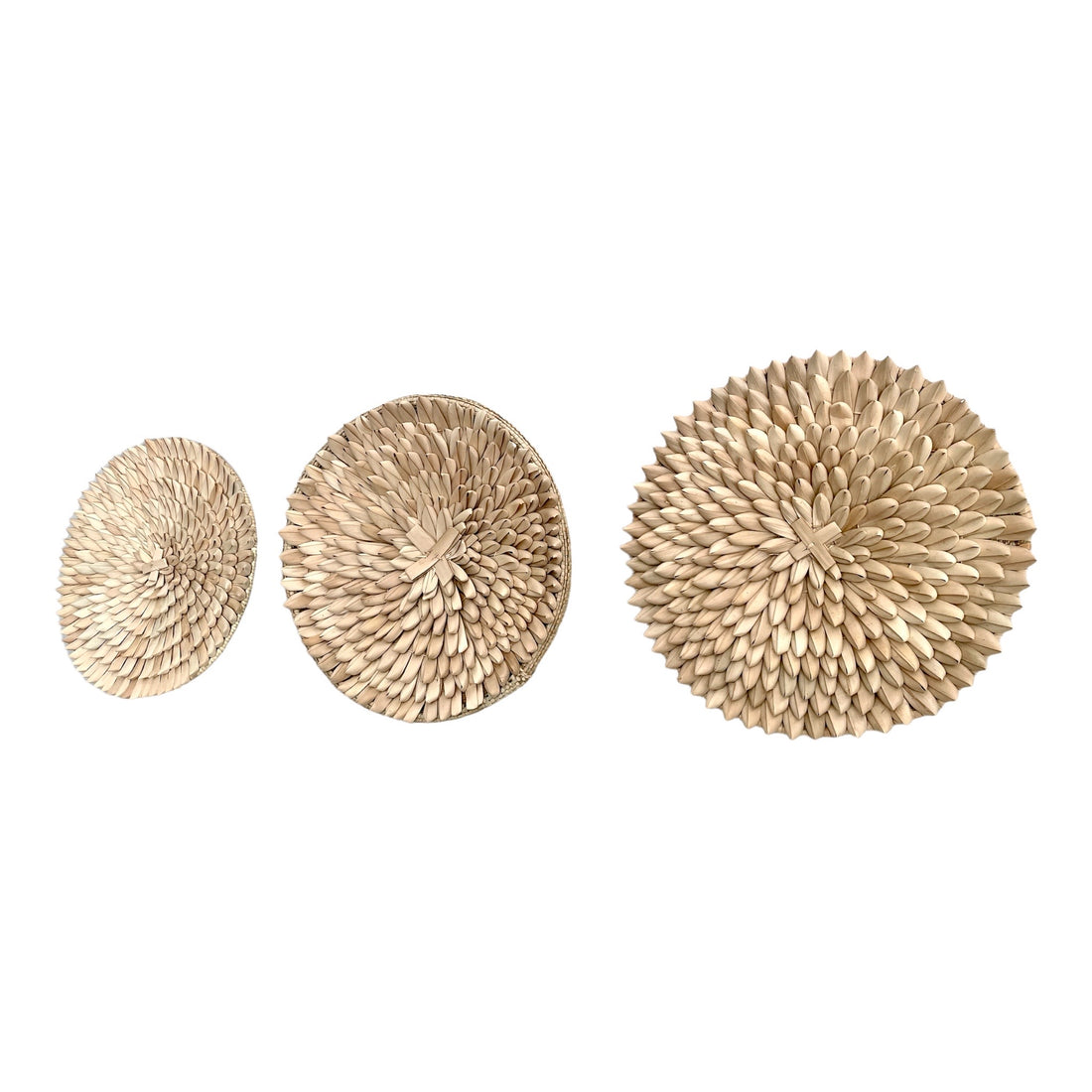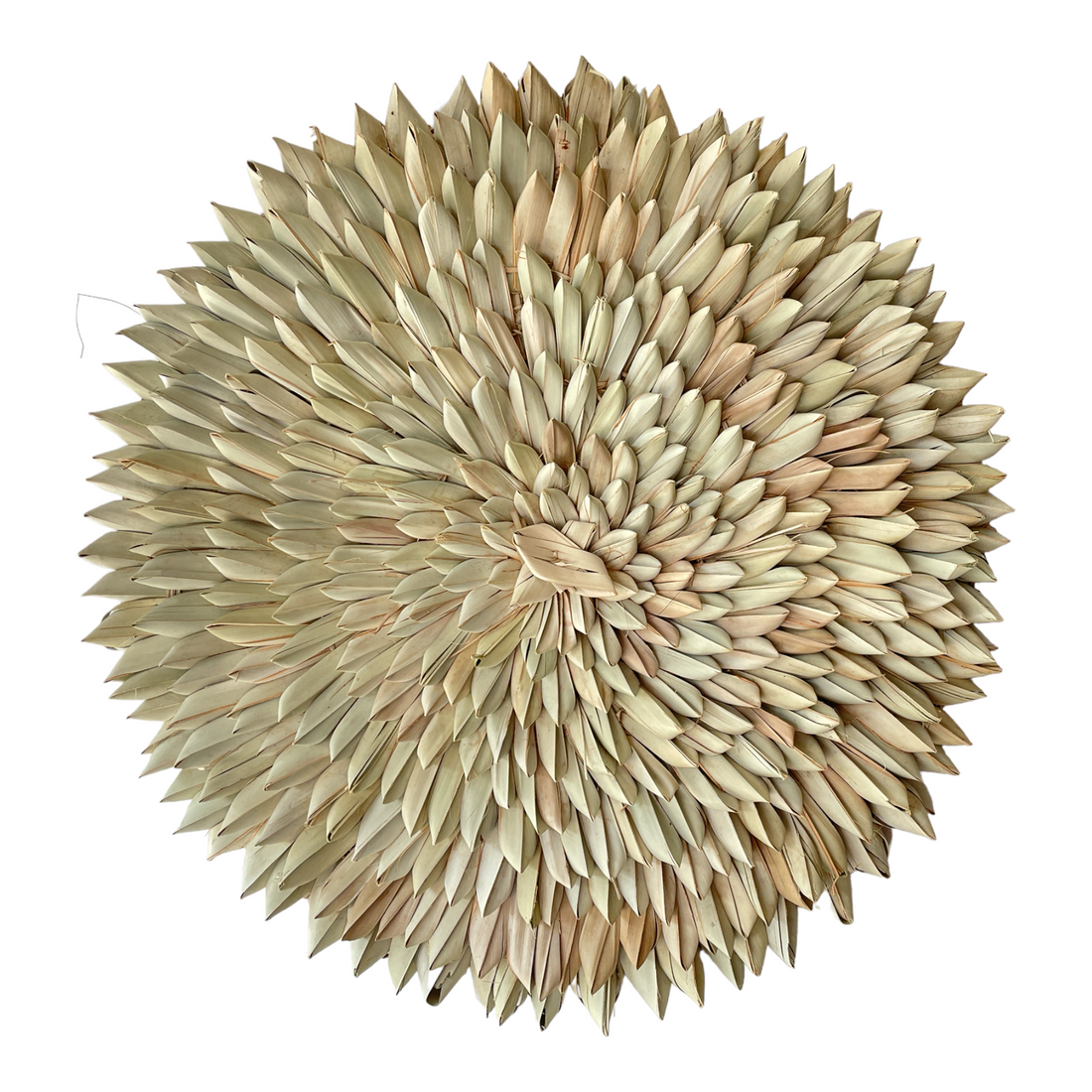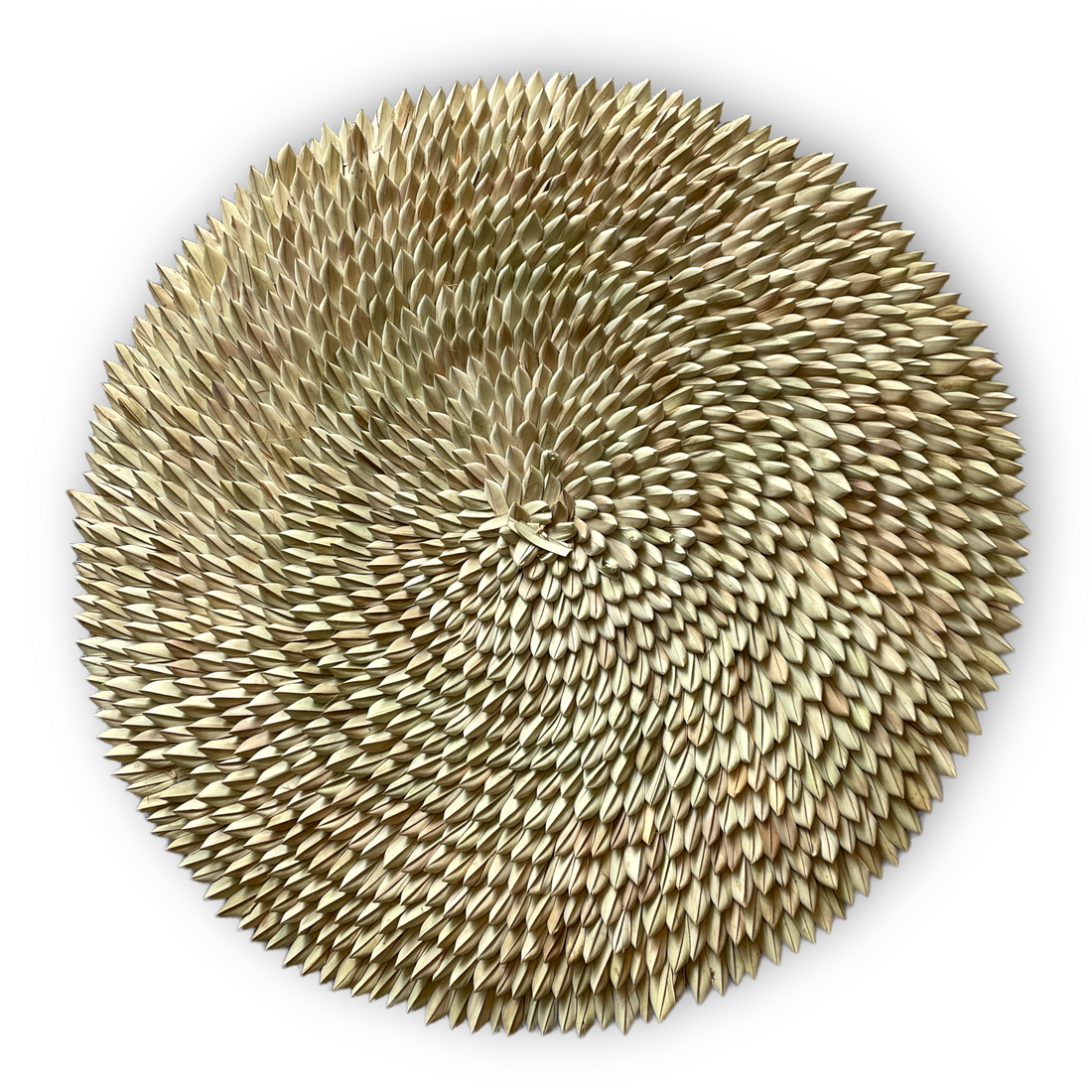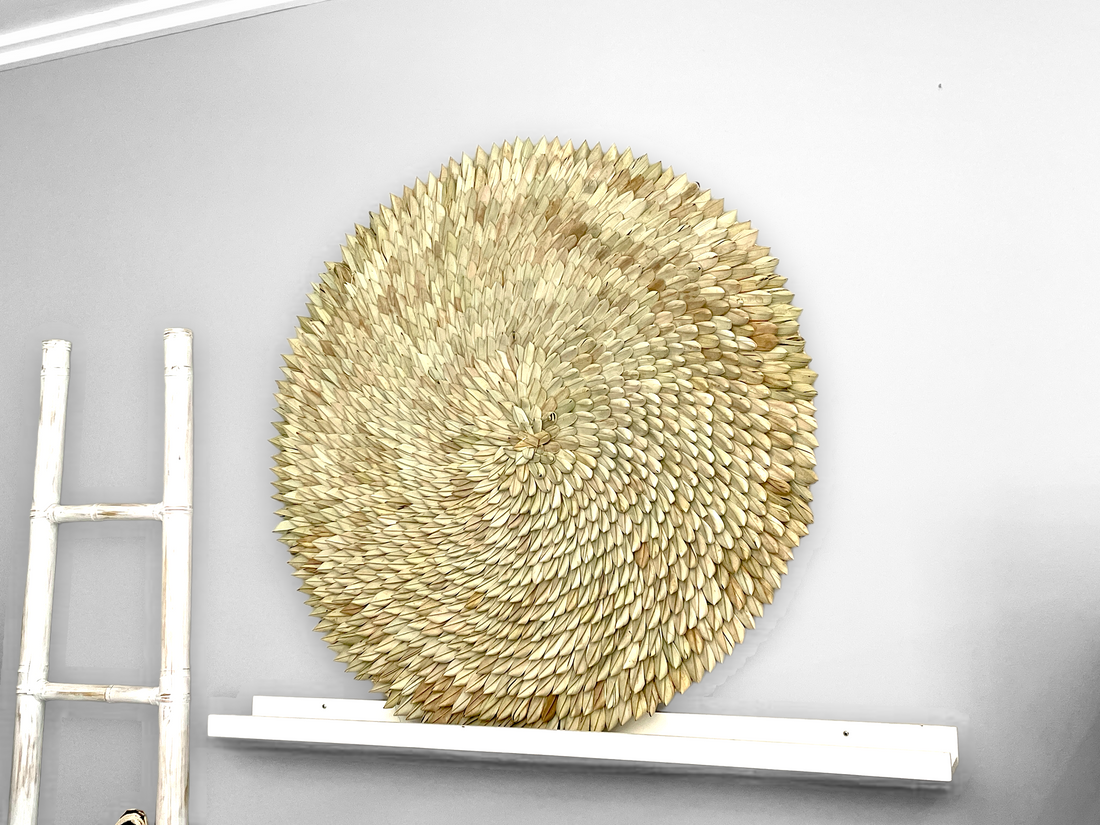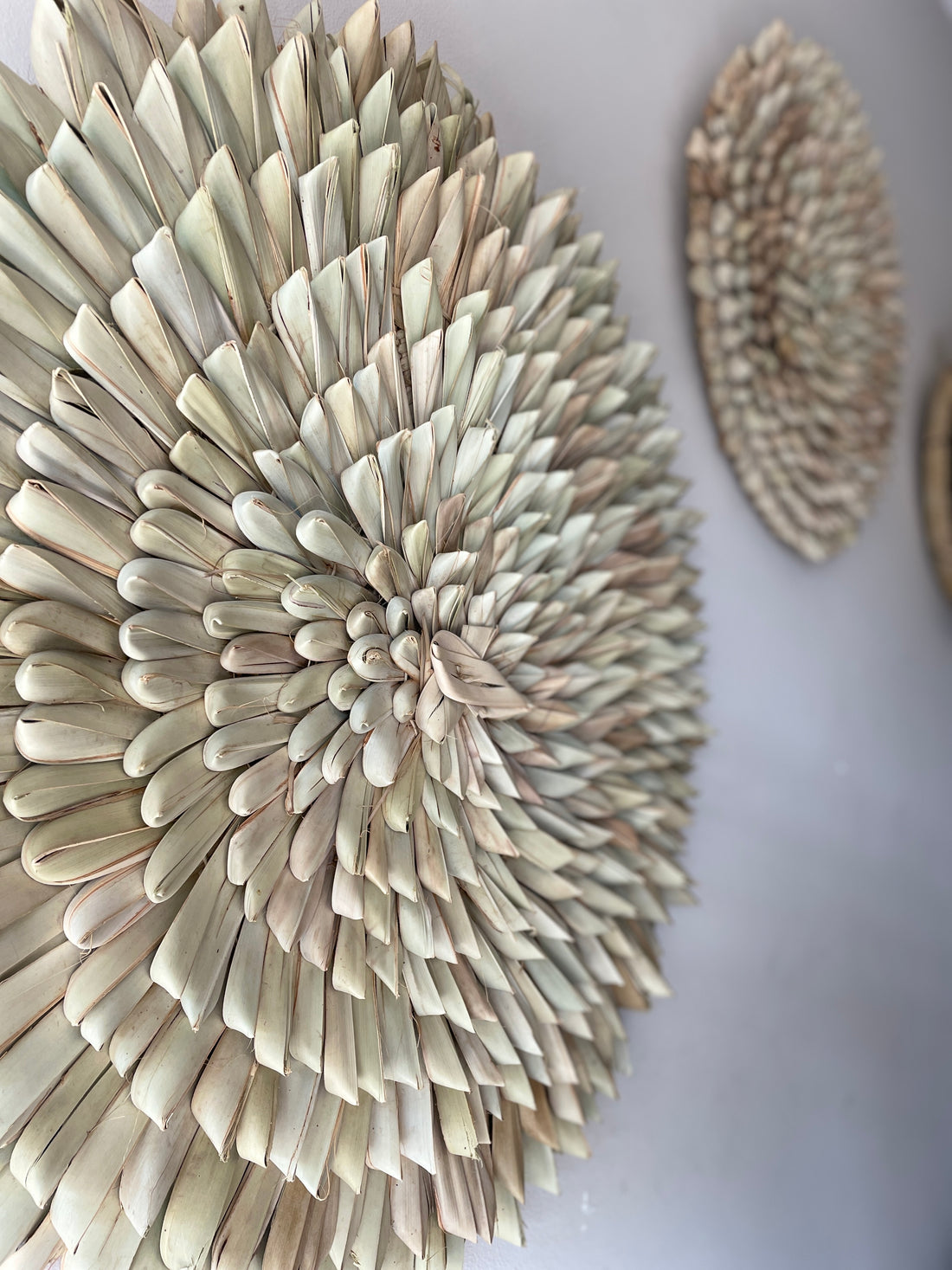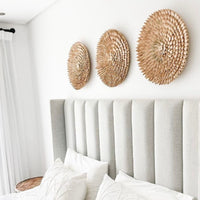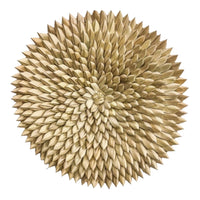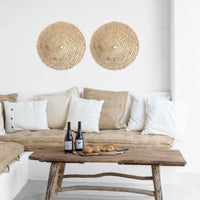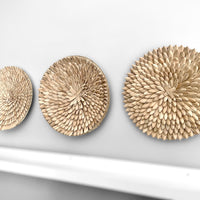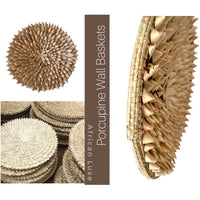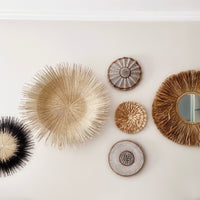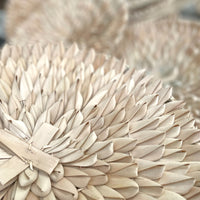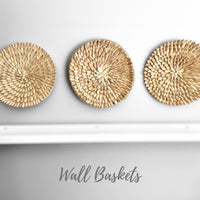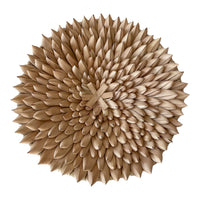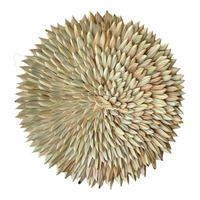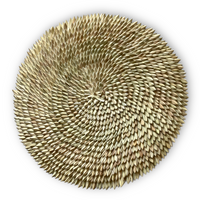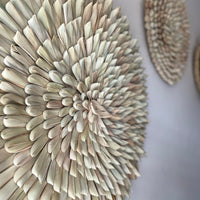 NEW Porcupine Wall Baskets - PREMIUM Range 35/40/45/50/60cm
Click here to learn more about our rewards.
NEW!
Introducing Our Premium Range Porcupine Baskets:
Crafted with Unrivaled Skill from the Heart of Zimbabwe.

What sets our Premium Range Porcupine Baskets apart from the standard is the extraordinary level of attention to detail and precision that goes into their creation. Our skilled artisans meticulously weave every basket, ensuring that each porcupine quill is perfectly placed, resulting in a superior finish that is both exquisite and durable.

Porcupine decorative wall baskets, aptly named for their unique spiky appearance, are  inspired by basket weaving traditions of Southern Africa.

Approximate Dimensions:
Please take special note of the size categories, as they are all handmade sizing may differ slightly a few cm either way.

Diameter
Please note that LEAD TIMES for our new range is approximately 3 weeks from order
35cm - Current Lead Time - 3 weeks
40cm -  Current Lead Time - 3 Weeks
45cm -  Current Lead Time - 3 Weeks
50cm - Current Lead Time - 3 Weeks
60cm - Current Lead Time - 3 Weeks

These accent baskets are made using Ilala palm dried leaves and are all handwoven using a double weave to achieve the porcupine-like texture. Hang in your entrance, above your bedroom headboard or even as part of a gallery wall with other wall decor items and framed family photos.

Please take special note - each of these baskets is an original, shades will differ - when order sets we do try our best to match shades as closely as possible.

Available in 6 sizes.
Sold individually. Limited quantities in the bigger sizes

* SUBJECT TO AVAILABILITY 
In the event that our Porcupine wall baskets are not in stock, please allow 2 - 6 weeks to complete your order. These baskets are imported.
* Our baskets are all handmade, and while we maintain a high standard of production and quality control, we promote the individuality of the artisans creation, and hope our customers appreciate and value this too. Images are for illustration purposes only and shades, colours and cm may vary slightly.

* SUBJECT TO AVAILABILITY 
Terms and Conditions on Lead times for Porcupine Wall Baskets
All orders are subject to acceptance and availability. The lead time for orders is typically 14-21 days for our porcupine baskets as they are imported, during which the product is manufactured and shipped to the customer's specified address. It is important to note that lead times may vary based on current demand and shipping times may be affected by factors such as customs clearance and local delivery schedules. To ensure the timely delivery of your order, please make sure to provide accurate and complete shipping information. By placing an order for Porcupine Wall baskets, you agree to these terms and conditions and acknowledge that the lead time of 14-21 days is an estimate and not a guarantee.

IF SHOWING SOLD OUT…

If you are interested in an item which is showing as sold out, please contact us to receive notifications for when they are next available or if you would like to enquire if an early pre-order is available for an out of stock item, along with lead times then please contact us at info@eya.co.za
Courier - Standard Delivery 2-7 days
Note - In the event where items are made to order, please allow up to 6 weeks.

The estimated delivery lead time quoted to you at the time of order is an at best estimate of the delivery period. Whilst every effort is made at all times to achieve this date, it does happen occasionally that delays are encountered that are often outside of our control.
These products themselves are all handmade, and while we maintain a high standard of production and quality control, we equally celebrate the individual and their craft, and trust our customers appreciate and value this too - This gives each item a unique character and charm! Colour is natural as represented by product image. Small variances may occur in size and shape due to the handmade nature of these items.
You can checkout with various payment methods. We accept all major credit cards, instant EFT's (through PayStack & Ozow) and offer installments through PayFlex. Learn more about PayFlex here.
Exceptional Products & Service!
I absolutely love my eyá products. The whole process from ordering and delivery of my goods was exceptional. Loved the personal packaging touches, can't wait to order again.
Hello Bridget,
So very happy to receive such a lovely review, thank you so much, and we are so glad you love your decor too! Anytime, we would love to have you back :-)
Porcupine Wall baskets review
I've ordered the Porcupine wall baskets and I absolutely love them!! Very good quality!! The delivery was very fast, and Eya's service is excellent.
Hello Elouise,
A huge thanks from us all. I am thrilled you are happy, it really makes it all worthwhile, we appreciate you. ;-)