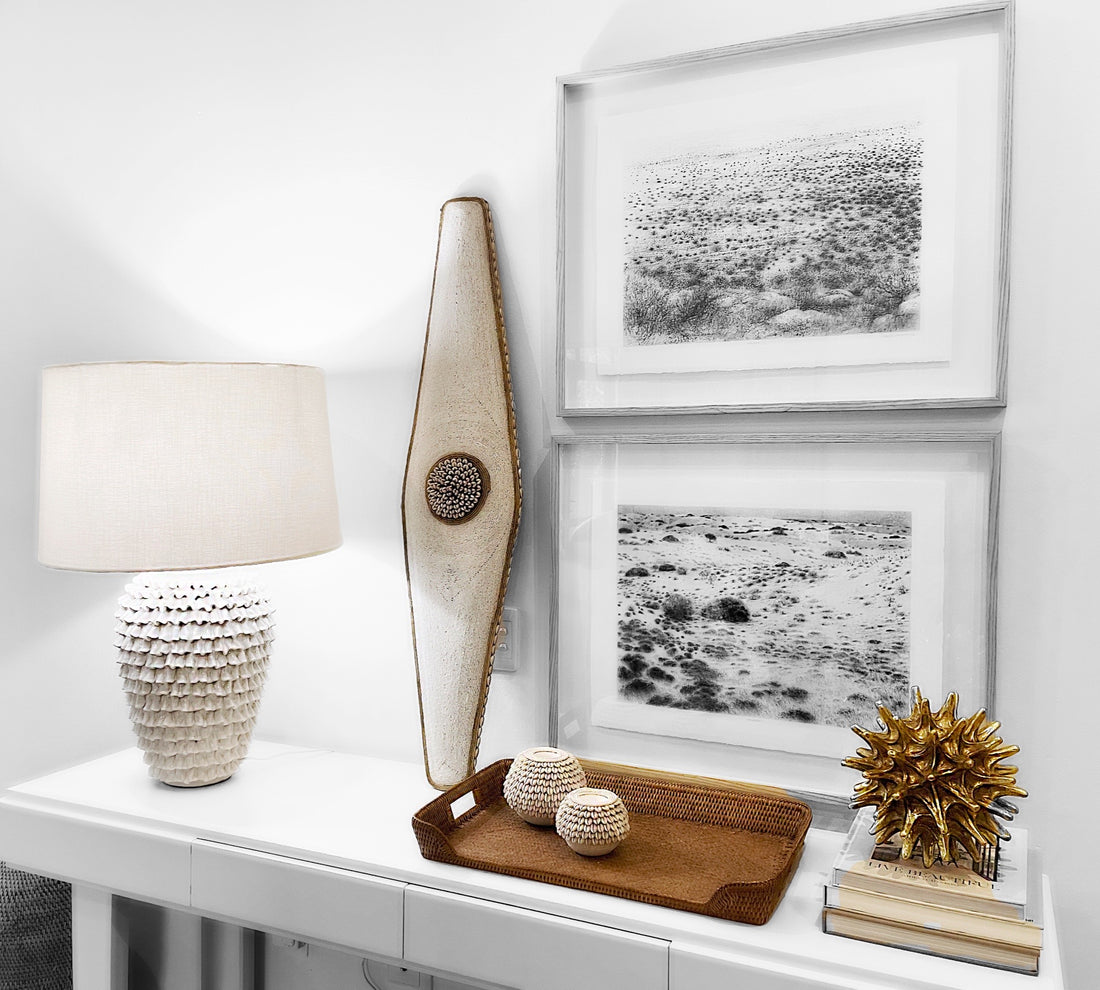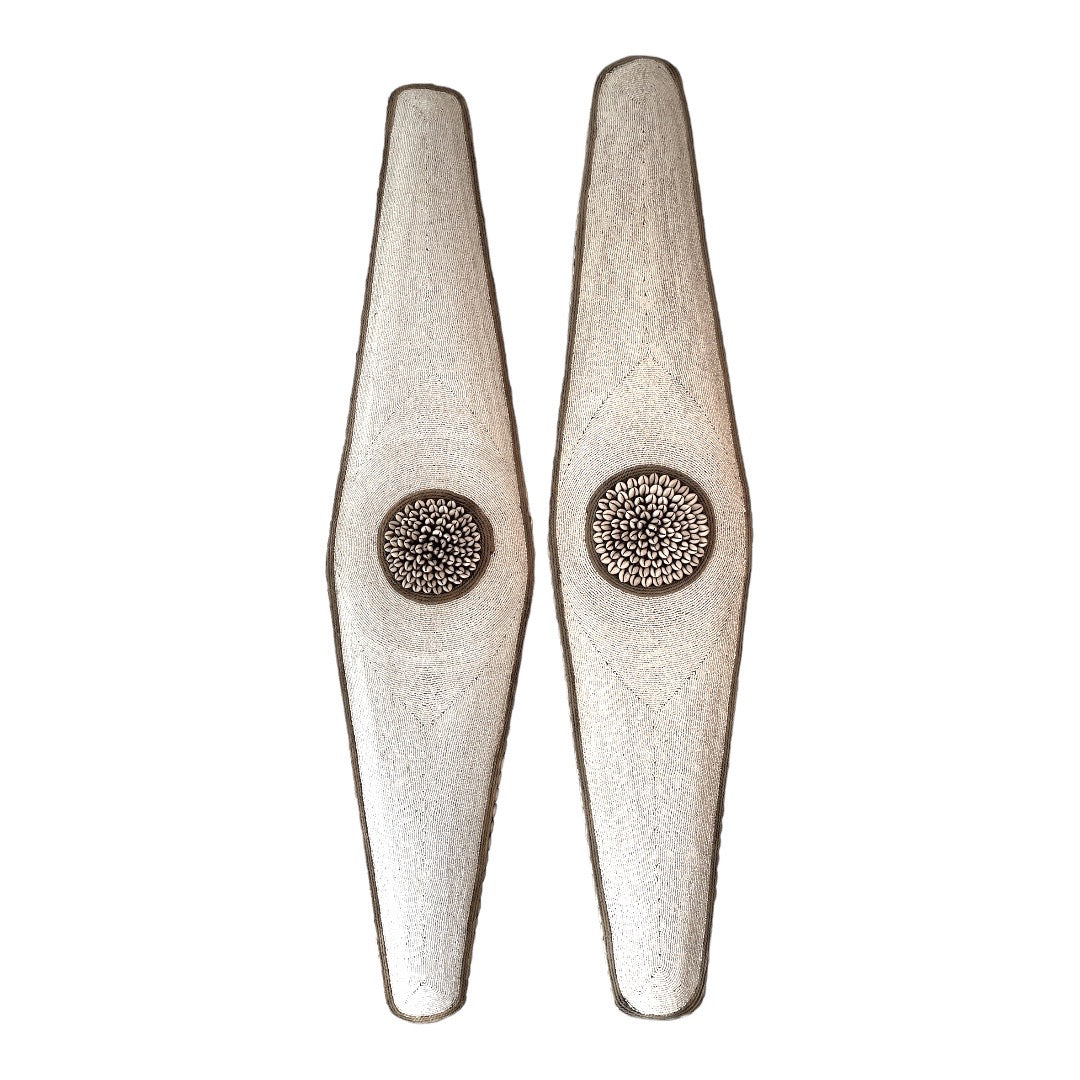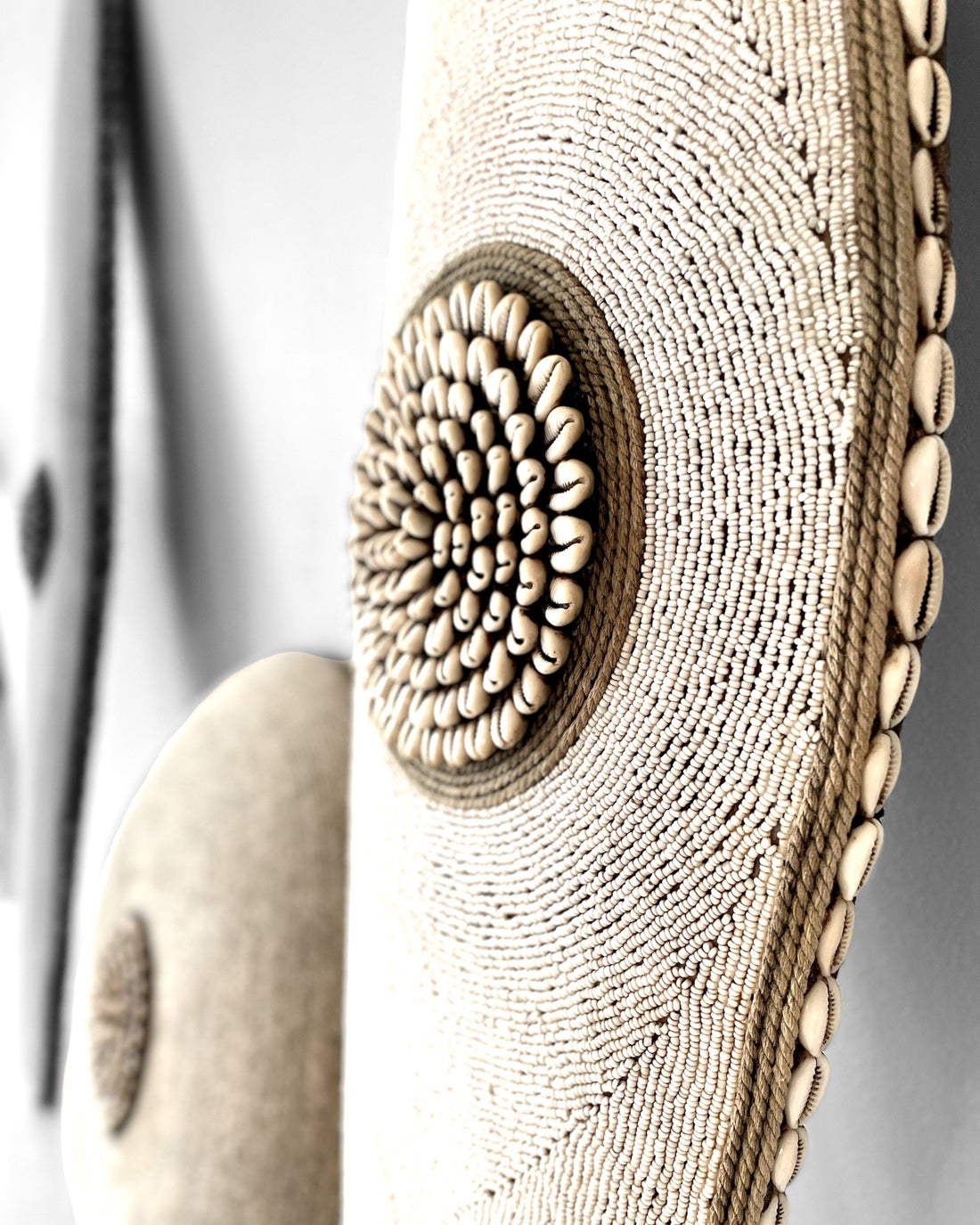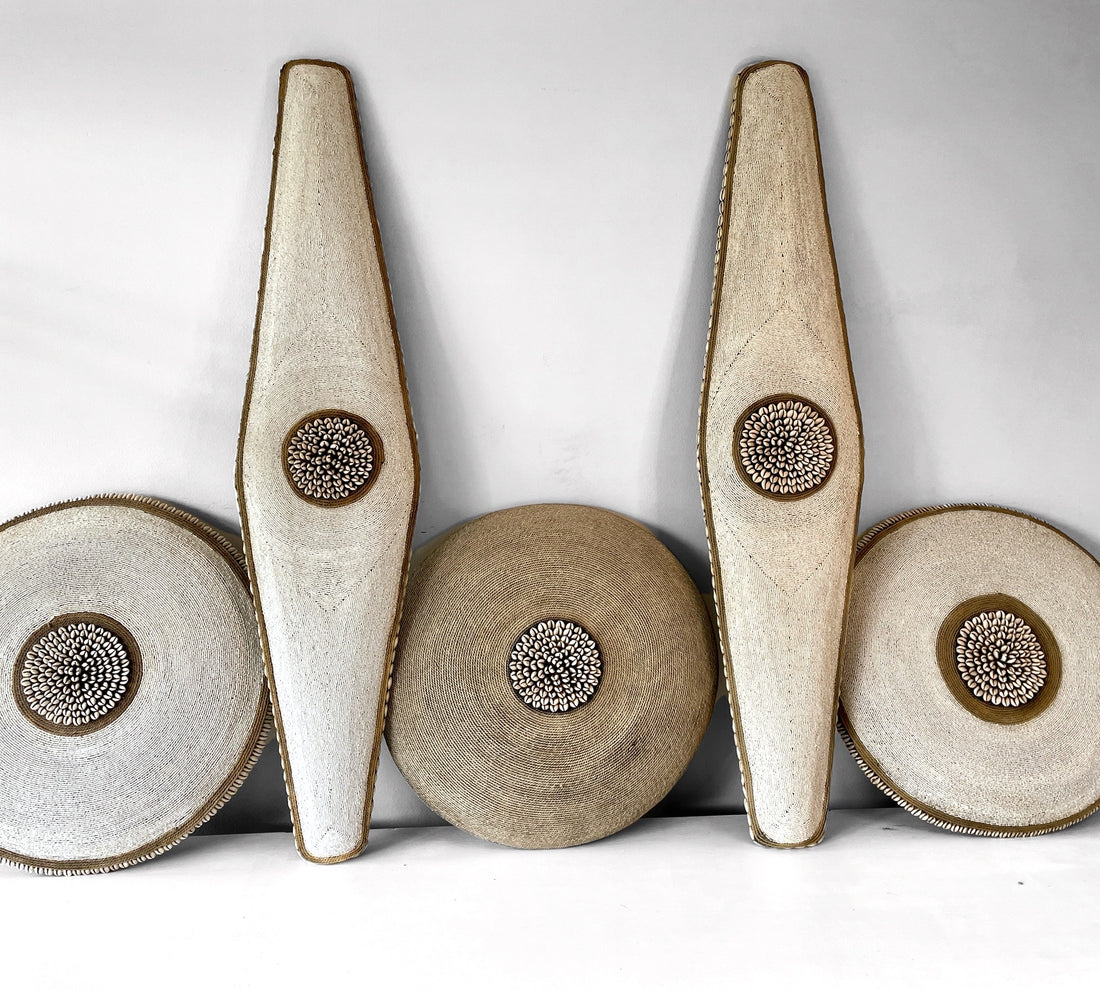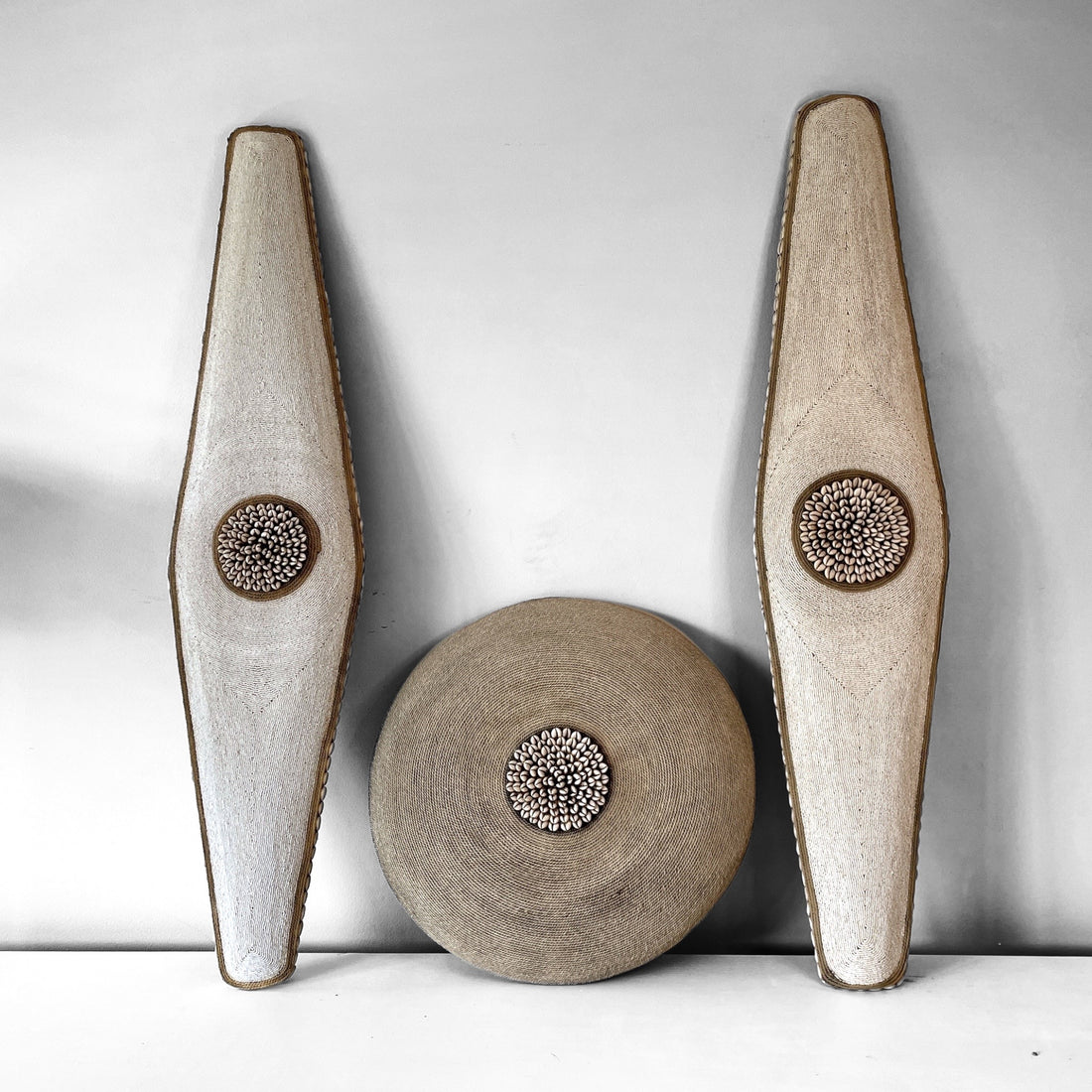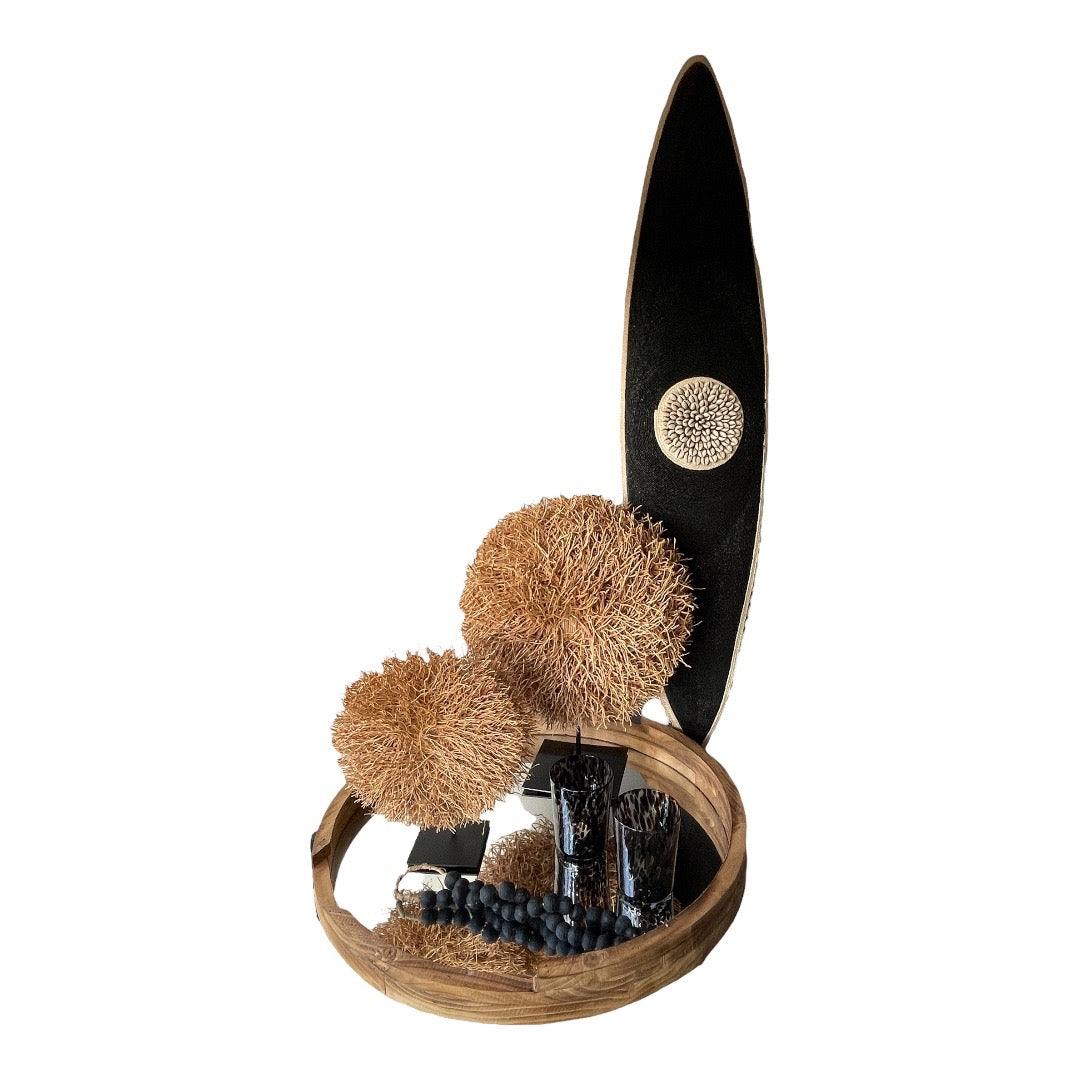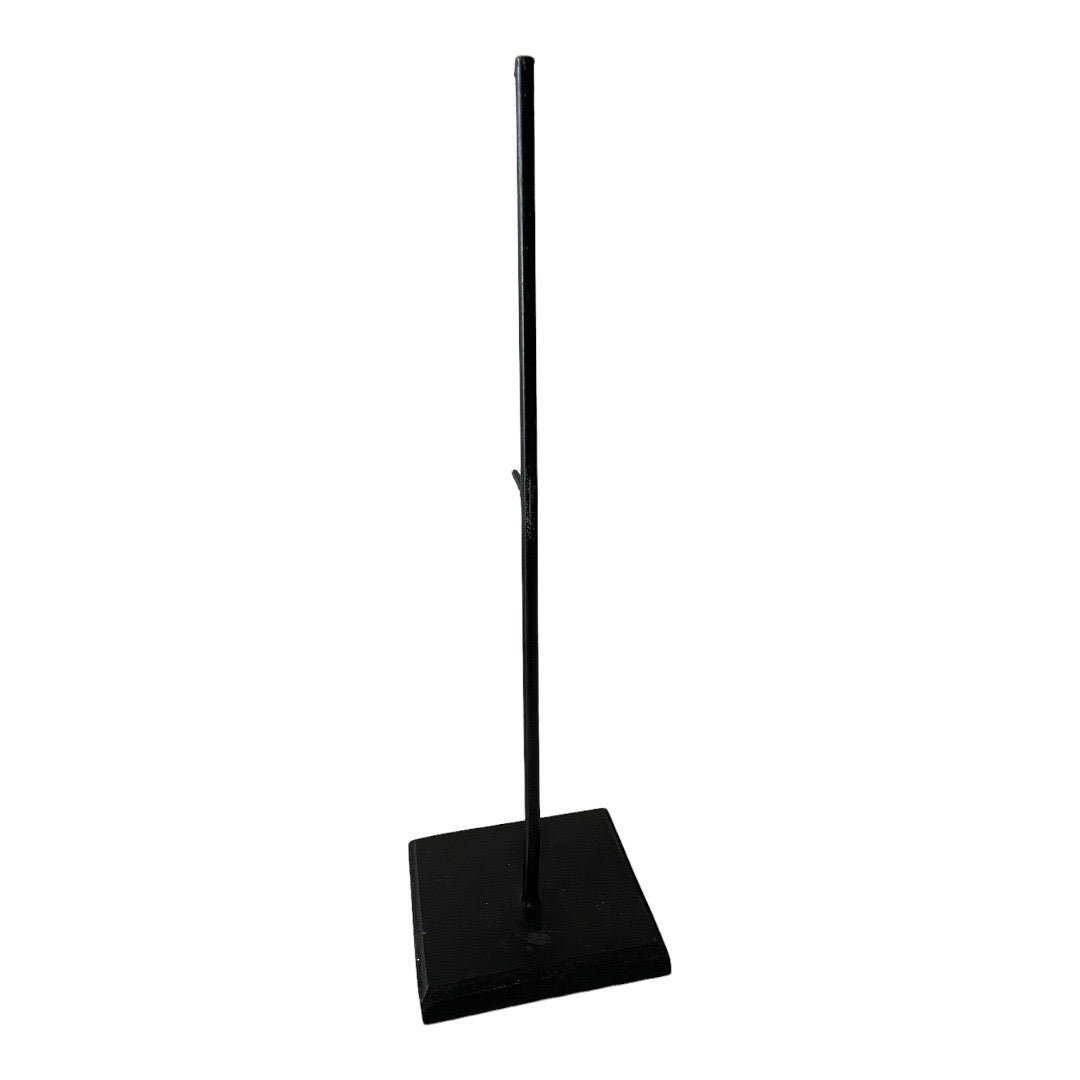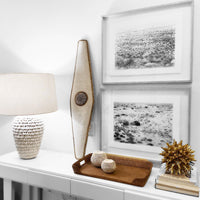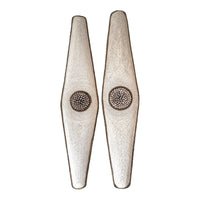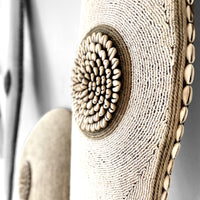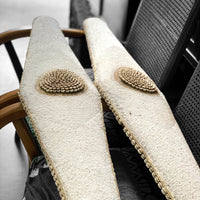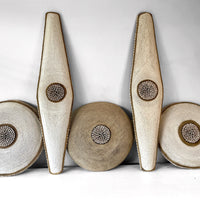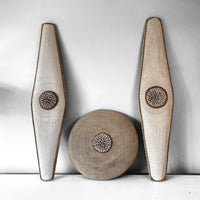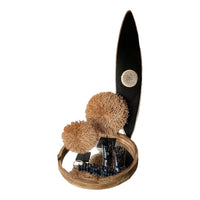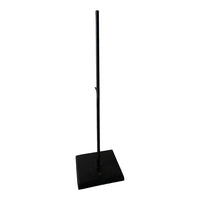 African Beaded Shield - White Long
Click here to learn more about our rewards.
Beaded African Cameroon warrior shields - White - Long Shield

Authentically African hand crafted designs
DESCRIPTION
Afrochic home styling, a statement piece in any space. The shields are art pieces that are favourites of decorators, designers, and lovers of African Home Decor. Shields come in various colours and designs, on stands or loose, which can be showcased on a feature wall, or standing. 
These decorative shields are uniquely "one-of-a-kind", crafted by talented artisans. Inspired by defensive shields used by the hunters and warriors of the Tikar Tribe, these shields are made for decoration or ritual objects which symbolise status and wealth. These beaded decorative shields are adorned with a combination of beads, cowrie shells and Manila string.

DIMENSIONS
1.2m x 30cm
Stands sold separately
* SUBJECT TO AVAILABILITY 
In the event that shields are not currently  in stock, please give us at least 14 days to complete your order.
* Our shields are all handmade, and while we maintain a high standard of production and quality control, we promote the individuality of the artisans creation, and hope our customers appreciate and value this. Images are for illustration purposes only and shades and colours may vary slightly to the image shown. 
Courier - Standard Delivery 2-7 days
Note - In the event where items are made to order, please allow up to 6 weeks.

The estimated delivery lead time quoted to you at the time of order is an at best estimate of the delivery period. Whilst every effort is made at all times to achieve this date, it does happen occasionally that delays are encountered that are often outside of our control.
These products themselves are all handmade, and while we maintain a high standard of production and quality control, we equally celebrate the individual and their craft, and trust our customers appreciate and value this too - This gives each item a unique character and charm! Colour is natural as represented by product image. Small variances may occur in size and shape due to the handmade nature of these items.
You can checkout with various payment methods. We accept all major credit cards, instant EFT's (through PayStack & Ozow) and offer installments through PayFlex. Learn more about PayFlex here.