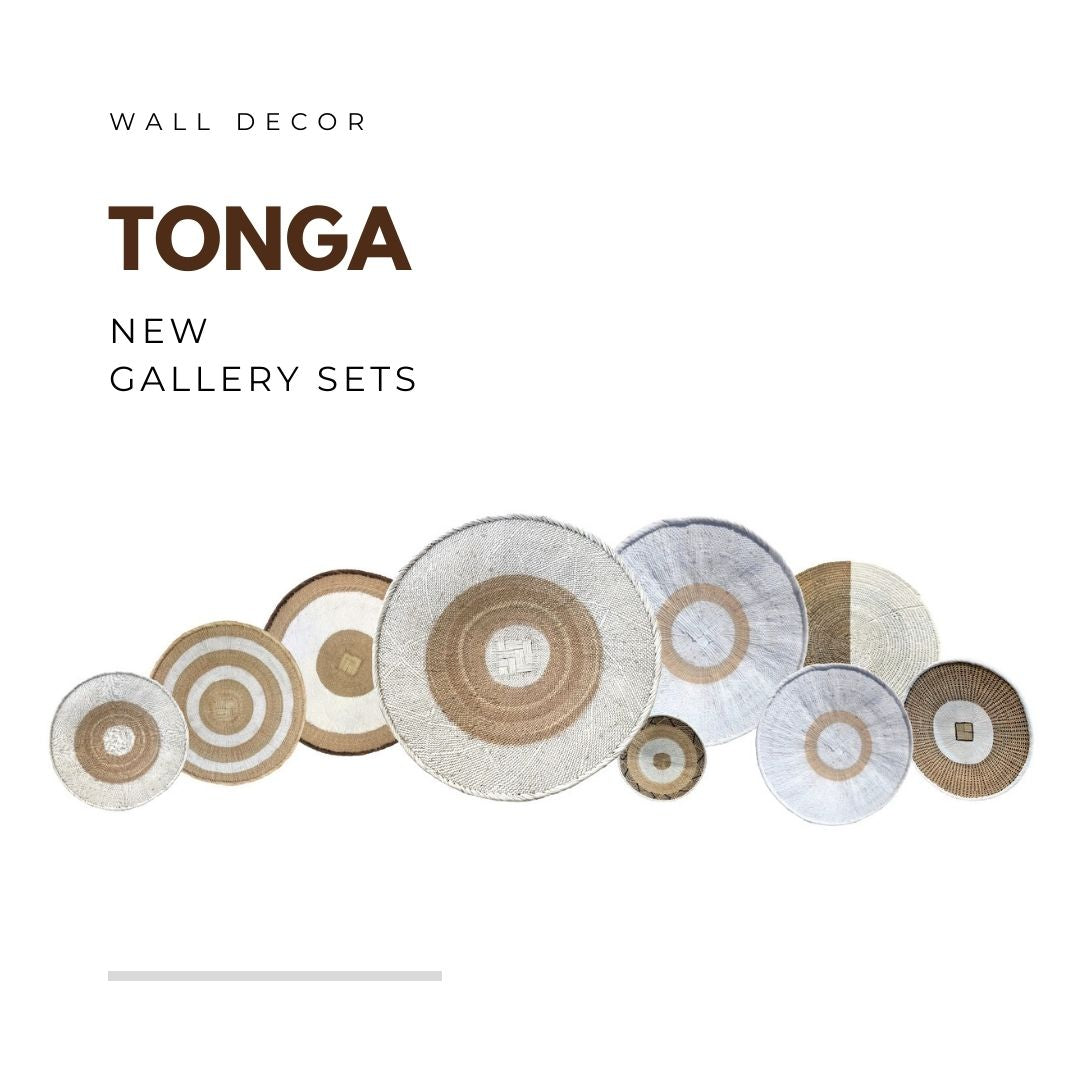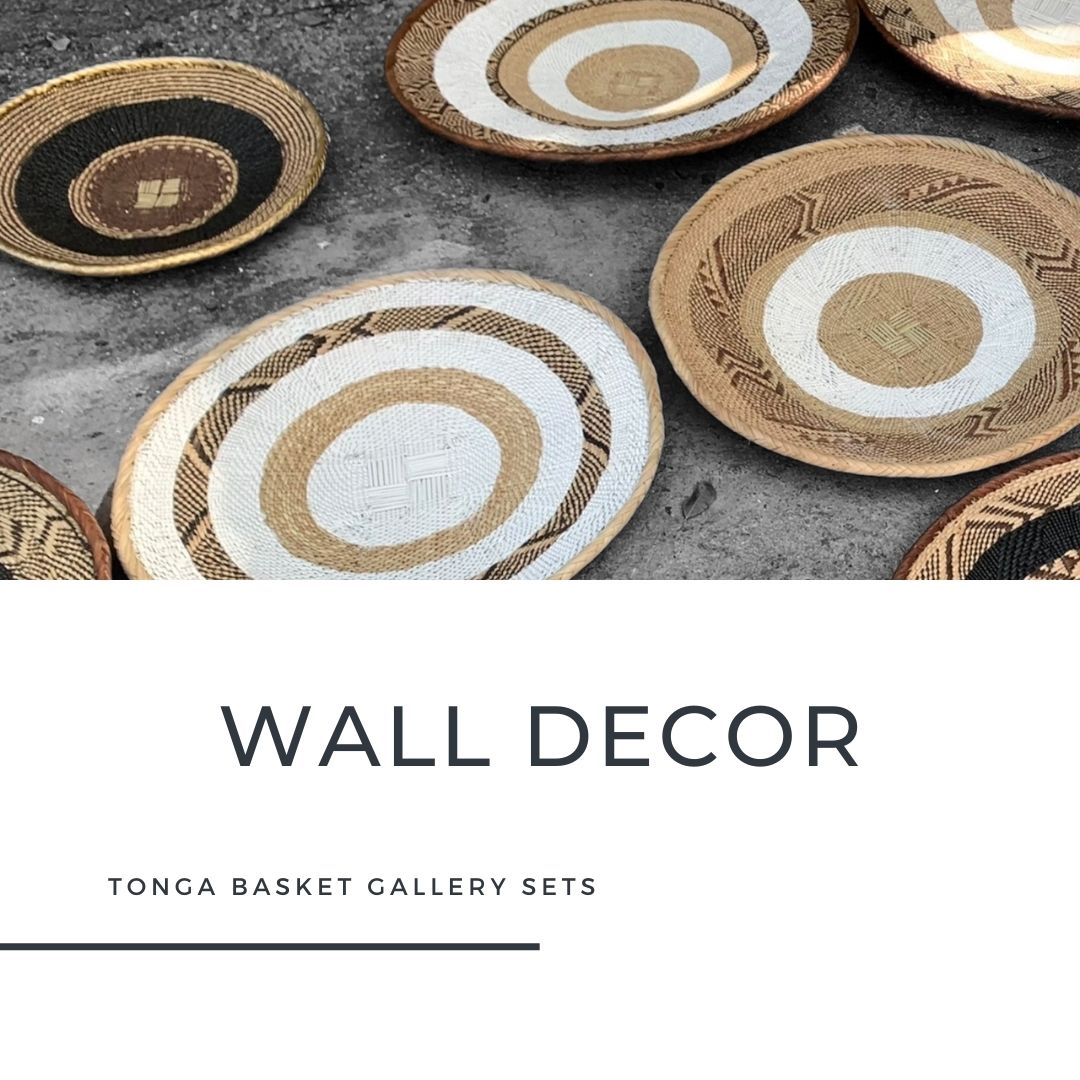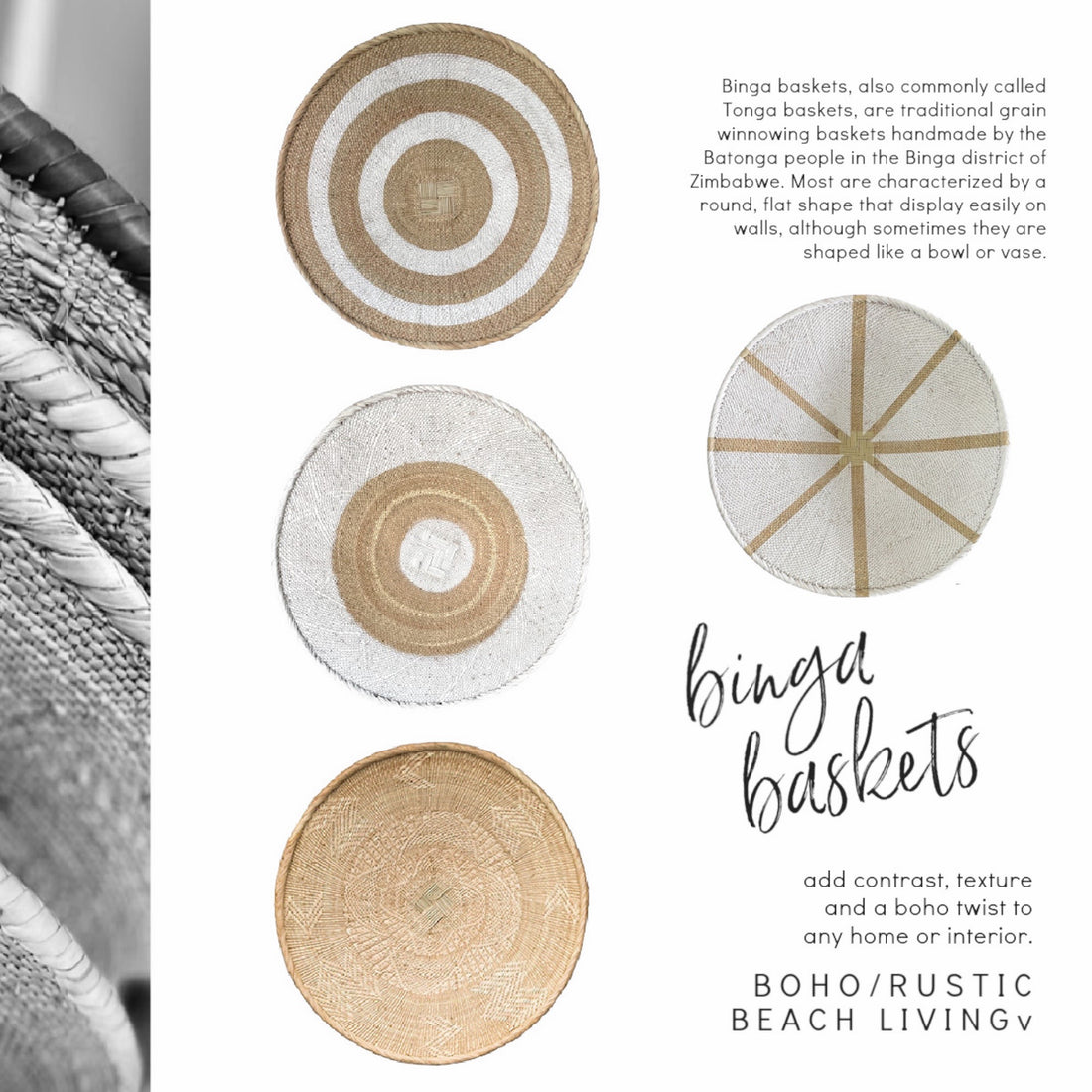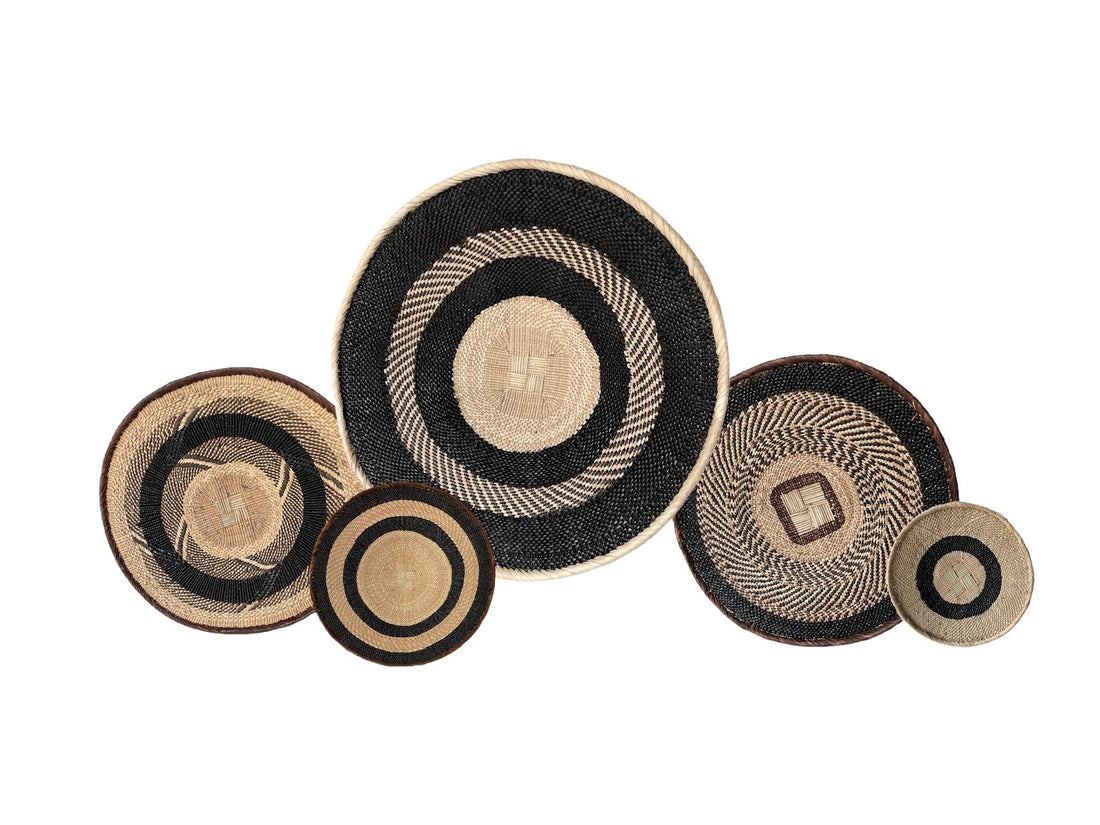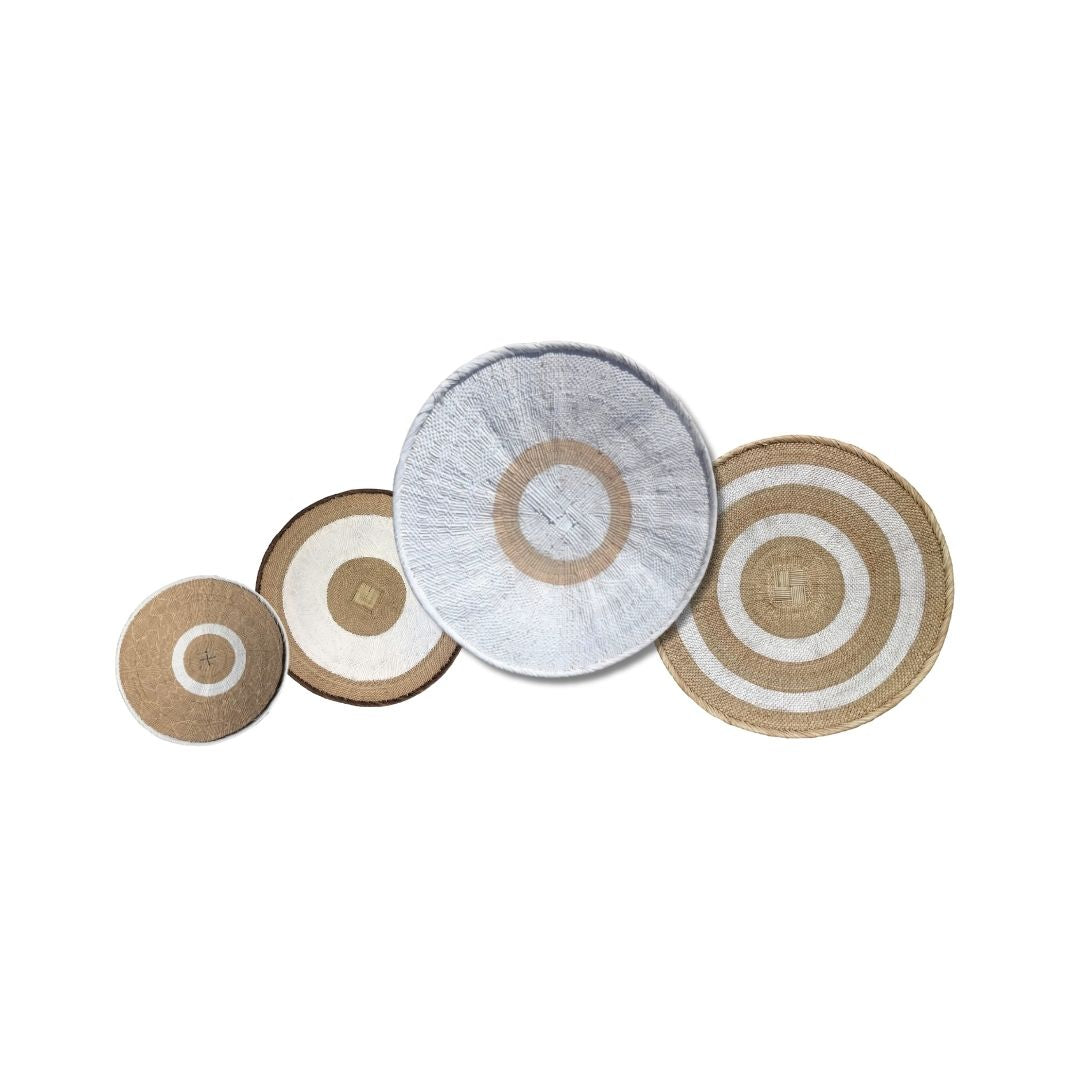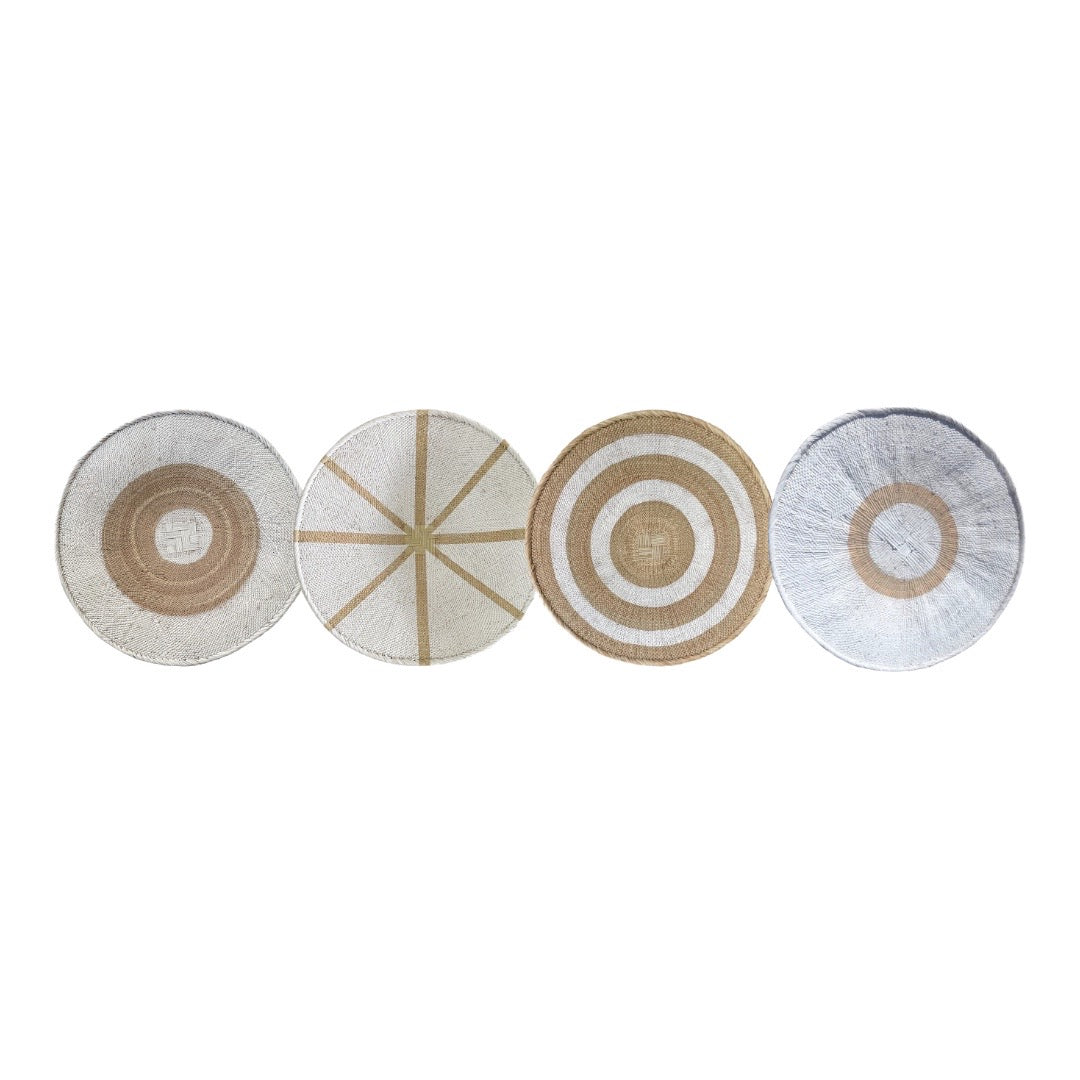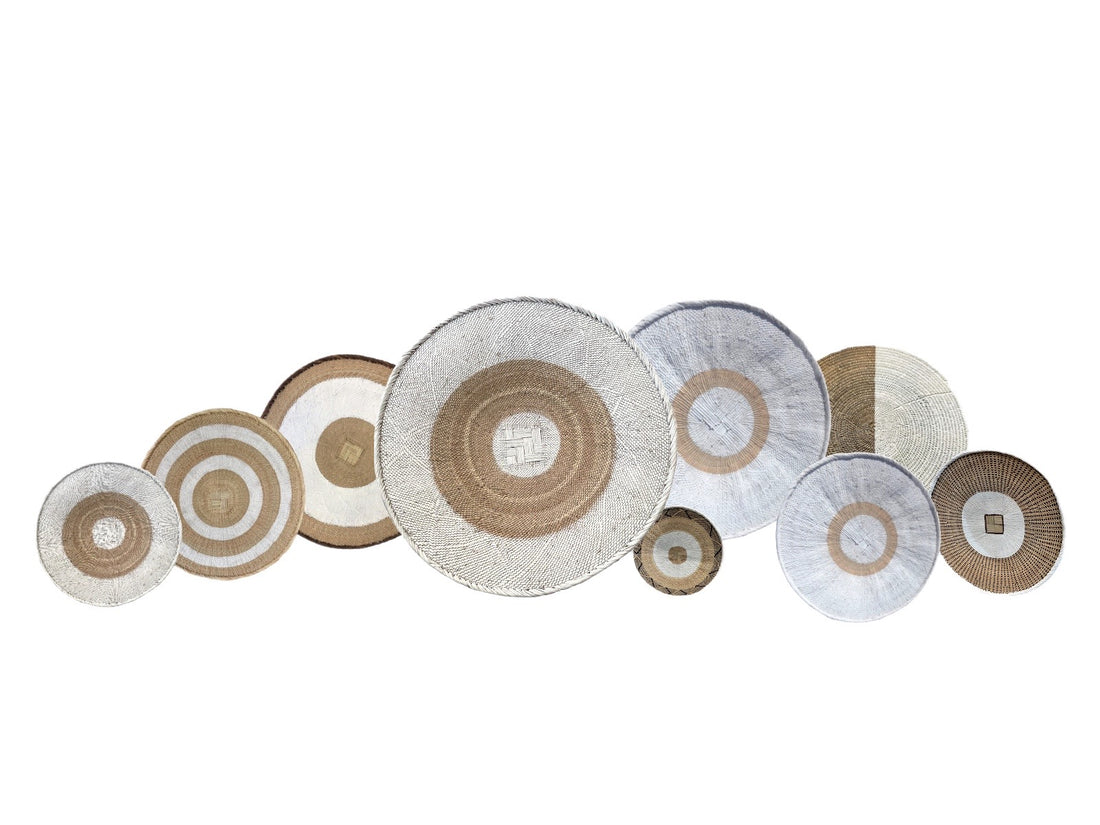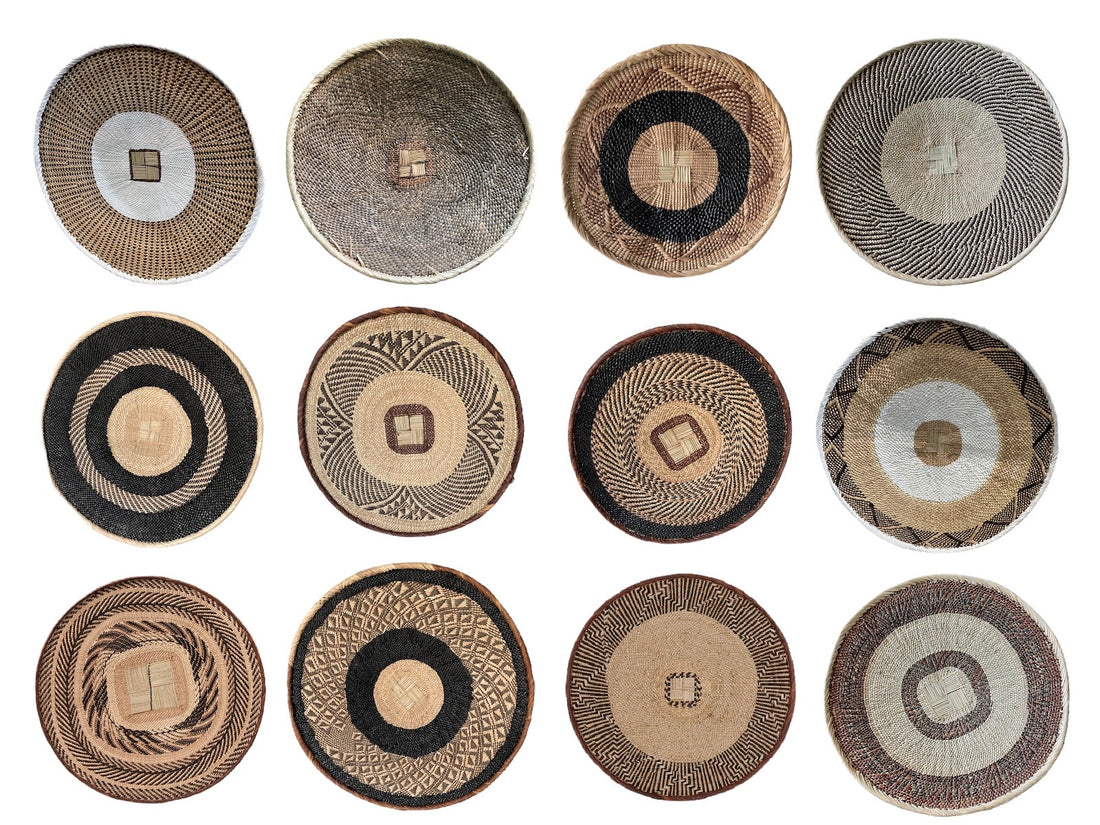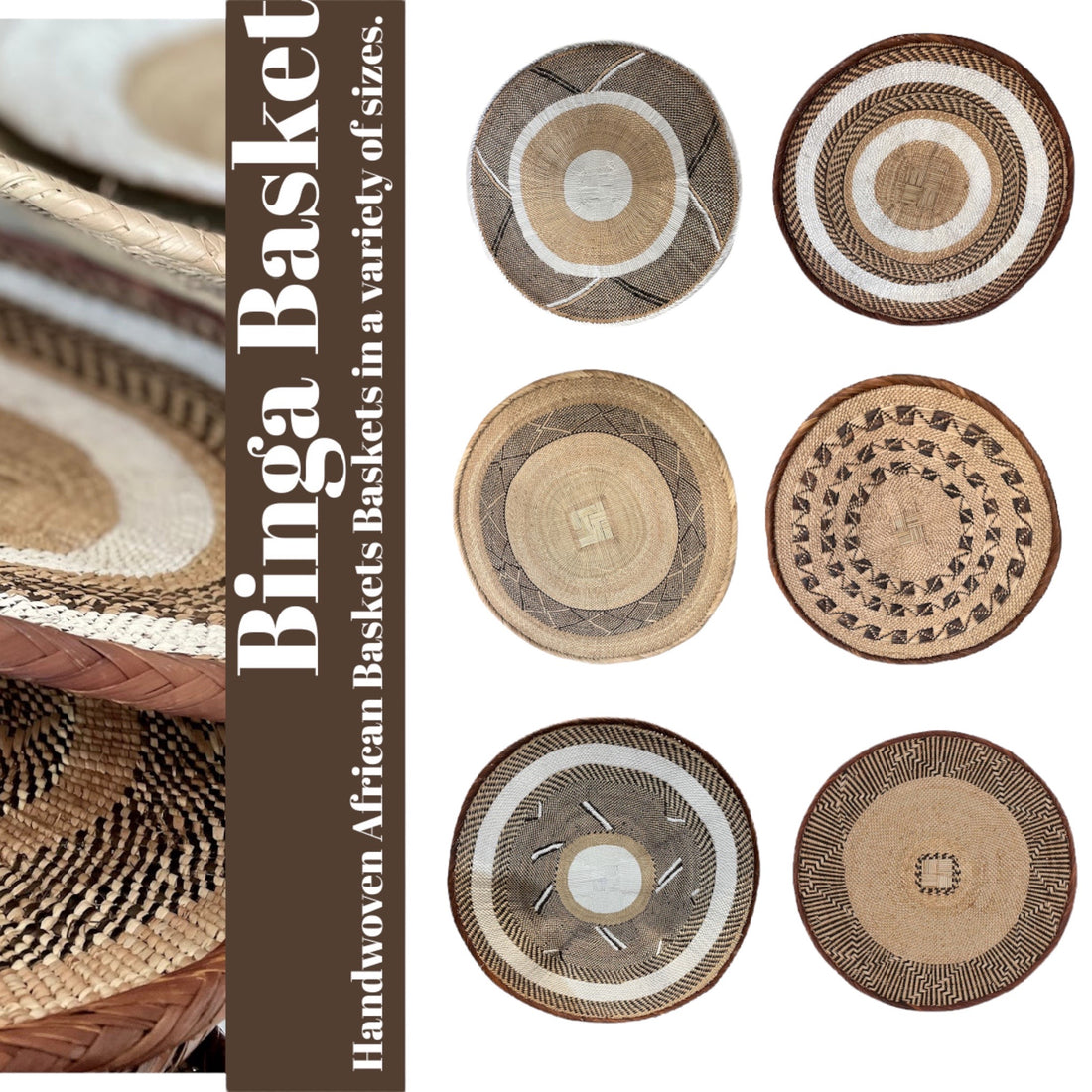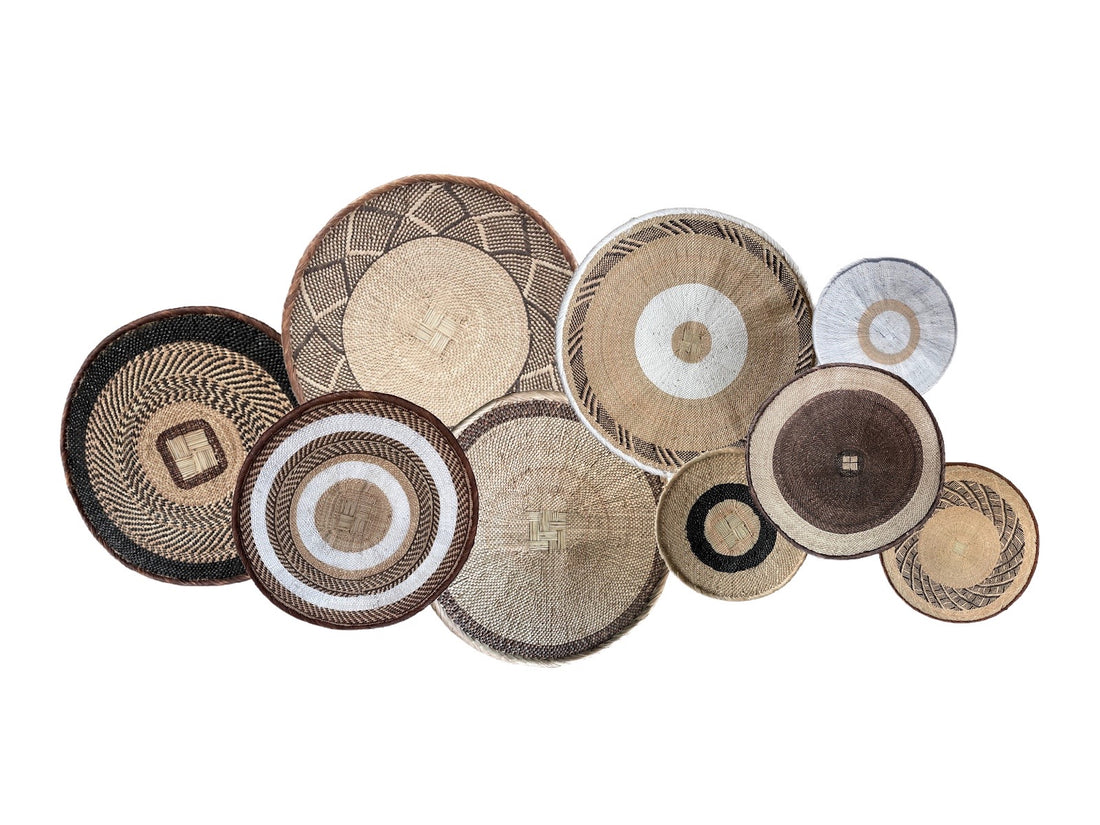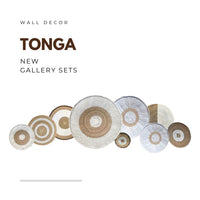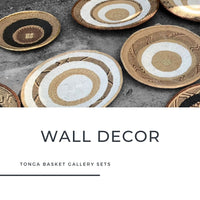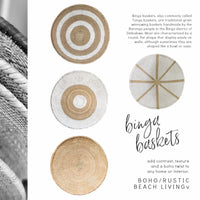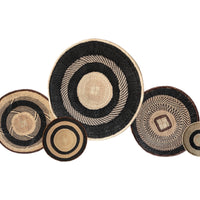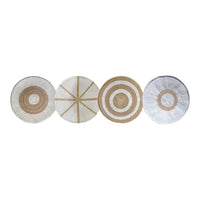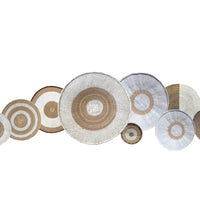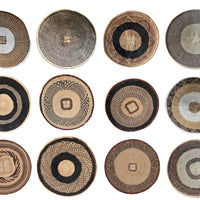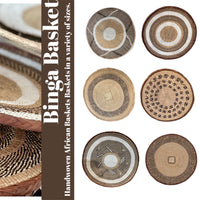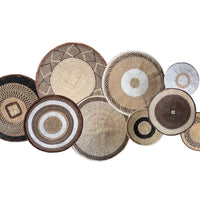 9 Piece White/Natural - Wall Gallery Sets
Click here to learn more about our rewards.
Must have decor for the African inspired contemporary home.

Tonga Baskets, also commonly known as Binga Baskets are popular for decorating feature walls, or as ornamental accents. They bring warm earthy tones, and texture to any space. Juxtapose rustic with the contemporary, or mix and match in clusters. Available in natural traditional patterns as well as painted designs.

Baskets are handwoven by the Tonga women in the Binga district of Zimbabwe. They are created from naturally dyed palm leaves.Note: 
Mixed Sets
Should you wish to add pieces to the sets, please head to the Tonga baskets collection for your additional basket selections.

9 Piece - White Natural - 
1x70cm, 1x60cm, 2x50cm, 3x40cm, 1x30cm, 1x20cm

Approximate Sizes of Baskets 
25-30cm, 31-40cm, 41-50cm, 51-60cm, 61-70cm

No two baskets are exactly the same. As a result, our website photos are a close representation of the items available, but may not be identical to the ones you receive. Baskets are chosen as close to if not the same as the product image.

Terms and Conditions on Lead times for Painted Tonga Baskets
All orders are subject to acceptance and availability. The lead time for orders is typically 14-16 days as they are custom made, during which the product is manufactured and shipped to the customer's specified address. It is important to note that lead times may vary based on current demand and shipping times may be affected by factors such as customs clearance and local delivery schedules. To ensure the timely delivery of your order, please make sure to provide accurate and complete shipping information. By placing an order for our Tonga Baskets, you agree to these terms and conditions and acknowledge that the lead time of 14-16 days is an estimate and not a guarantee.

* SUBJECT TO AVAILABILITY 
In the event that Tonga Baskets  are not in stock, please allow 2 - 3 weeks to complete your order.
Product Disclaimer: Handmade Tonga Baskets

Please take note that all Tonga baskets in our collection are meticulously handmade. Our painted Tonga baskets are not only handcrafted but also uniquely hand-painted and customised, making each one a piece of art in its own right.

As you consider your purchase, it's important to keep in mind that custom-made products, like our painted Tonga basket sets, are crafted with care. Due to their personalised nature, we regret to inform you that custom-made items cannot be returned unless they arrive damaged. For the purpose of this policy, "damaged" is defined as, for example, broken or cracked upon delivery.

The very essence and charm of these baskets lie in their handmade and perfectly imperfect nature. Variations in color, pattern, and slight irregularities are part of their unique appeal. They are a testament to the skilled artisans who pour their heart and soul into each creation, resulting in a one-of-a-kind piece for your home.

We are committed to delivering top-quality products that not only beautify your living space but also celebrate the artistry and heritage of the communities that craft them. If you receive a damaged custom-made item, please contact our customer support team, and we will work diligently to make it right.

Thank you for choosing our handcrafted Tonga baskets. We appreciate your understanding and support in celebrating the beauty of imperfection and the rich craftsmanship behind each piece.
Courier - Standard Delivery 2-7 days
Note - In the event where items are made to order, please allow up to 6 weeks.

The estimated delivery lead time quoted to you at the time of order is an at best estimate of the delivery period. Whilst every effort is made at all times to achieve this date, it does happen occasionally that delays are encountered that are often outside of our control.
These products themselves are all handmade, and while we maintain a high standard of production and quality control, we equally celebrate the individual and their craft, and trust our customers appreciate and value this too - This gives each item a unique character and charm! Colour is natural as represented by product image. Small variances may occur in size and shape due to the handmade nature of these items.
You can checkout with various payment methods. We accept all major credit cards, instant EFT's (through PayStack & Ozow) and offer installments through PayFlex. Learn more about PayFlex here.
9 Piece White/Natural - Wall Gallery Sets